[ad_1]

A jobs website hailed by Esther McVey as a resource for young people to find summer work has been found advertising roles for as low as £2 an hour.
The welfare secretary last month told teenagers to find part-time work over the school holidays to "complement" their education.
But the "Find A Job" website she touted has come under fire for including adverts that offer payment below the minimum wage.
One role on offer was a "sous chef", a full-time position including weekend shifts required to prepare and cook all daily meals in a care home.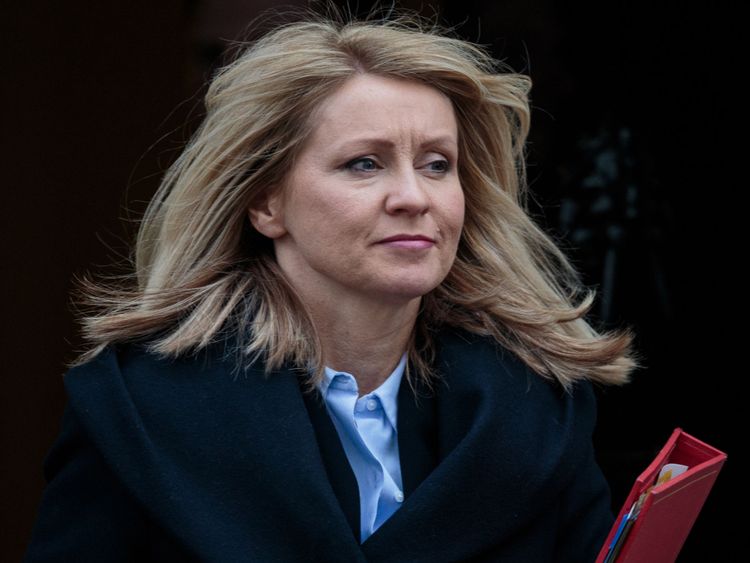 Sky News has contacted the company for comment but none has been received.
Another sous chef job the firm advertises says it offers "highly competitive rates of pay".
Other roles were reportedly advertised for £3.80 and £4 on the government's website.
The rates of minimum wage for 2018 are:
:: 25 and over – £7.83
:: 21 to 24-year-olds – £7.38
:: 18 to 20-year-olds – £5.90
:: Under 18s – £4.20
:: Apprentices – £3.70
A spokesperson for the Department, Work and Pensions blamed "human error" for the listings and said they had been "removed straight away" after being flagged by The Times.
They told Sky News: "All employers must pay the national minimum wage and jobs listed on Find A Job must do the same.
"We immediately removed these job adverts as soon as we were made aware.
"We believe the salaries to have been listed incorrectly as an error by the employers and are contacting them urgently."
Margaret Greenwood, Labour's shadow work and pensions secretary, said: "It is disgraceful that the government's own website is being used to promote jobs that appear to be offering illegal rates of pay."
[ad_2]