[ad_1]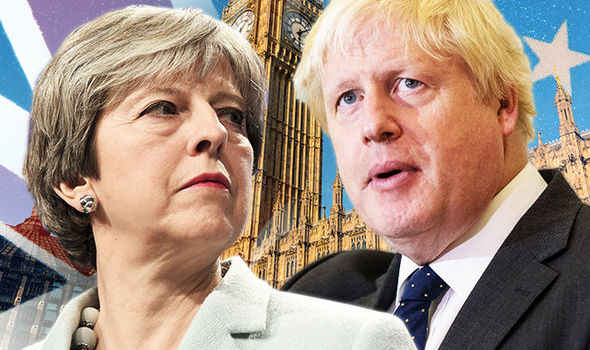 Brexit news: Boris Johnson is set to embarrass Theresa May at the Tory party conference (Image: GETTY)
The former Foreign Secretary, who quit the Cabinet in July in protest at the Prime Minister's Brexit plans, was understood to have accepted an invitation to address a mass meeting organised by the ConservativeHome website for Tory activists at the annual gathering in Birmingham next month.
His allies expect the high-profile event could overshadow speeches by Mrs May's team in the official conference hall.
ConservativeHome said Mr Johnson would speak about "the way ahead" at the rally. His aides said the former Foreign Secretary had yet to decide on the contents of his speech.
"The decision will be seen as a provocative attempt by Mr Johnson to contrast himself with Mrs May, who is a not seen as a natural orator," the website said.
News of his appearance emerged today as Tory Euro-sceptics stepped up their campaign against her Brexit blueprint agreed by the Cabinet at Chequers.
Brexit-backing MPs were understood to be close to finalising a 140-page "Alternative Brexit Plan" to be released later this month.
The document is expected to set out details of a proposed free-trade deal similar to Canada's links with the EU that would spare the UK from having to keep close customs links with Brussels.
One source claimed former EU Exit Secretary David Davis, who also quit the Cabinet in protest at the "Chequers" proposal", was being lined up to write a foreword for the document.
Stewart Jackson, Mr Davis's former Whitehall chief of staff, today urged the Prime Minister to use the EU's rejection of her Chequers plan as an opportunity to switch to the Canada-style option.
"Now, surely it is time for a re-think. There's still time to rescue the ambitious and eminently negotiable Canada-plus free-trade agreement, which was Government policy not much more than two months ago.
"My hunch is that this will eventually be the basis of our future trading relationship with the EU," Mr Jackson wrote in a newspaper article.
Mrs May's Chequers plan was dealt another blow today when France's Europe minister dismissed it as incompatible with EU law.
She said: "We will not redefine our basic principles because the UK doesn't want to belong to the EU anymore.
"We have described our priorities and they are not subject to negotiation."
The value of the pound against the euro and the US dollar rose jumped today following a report that British and German officials were paving the way for a fresh compromise to deliver a Brexit deal.
German Chancellor Angela Merkel's government was said to be ready to accept a less detailed agreement covering the UK's future trade ties with the EU in an effort to get a Brexit deal done, according to a report from the news agency Bloomberg.
The pound was up almost 1% against the US dollar at 1.29 on the day. Against the euro, the British currency gained 0.5% to hit 1.11.
But Downing Street officials insisted there was no change in the UK's position on the need for "proper" information about the future relationship to be available by the time Parliament votes on the withdrawal agreement.
"We have always set out that when Parliament votes on this, it needs to be a meaningful vote based on proper information," said Theresa May's official spokesman.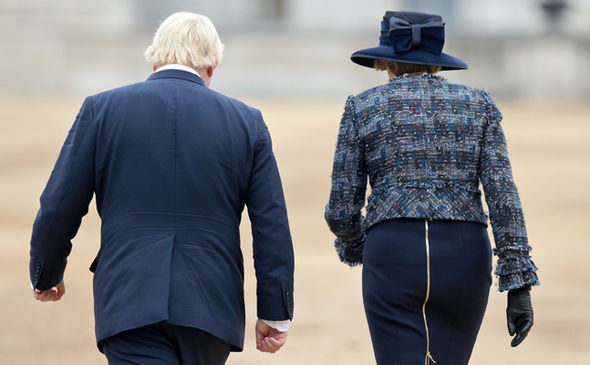 Brexit news: Boris Johnson and Theresa May have shared a tense relationship since the Brexit vote (Image: GETTY)
"We have always been clear that Parliament needs to be able to make an informed decision, and Parliament has also been clear on that. There is no change in that position."
Neil Wilson, chief market analyst at Markets.com, said: "The reports indicate that both sides are prepared to forego ironing out some details on the future relationship now, in order to get a deal done.
"A couple of health warnings on this: first, Germany does not – despite its clear dominance of the bloc economically – actually speak for the EU position. Michel Barnier may well have something to say about this report. As might Theresa May.
"Second, we've heard these kinds of rumours lift the pound before and it should be treated with caution. There is a strong chance that this rally could run out of steam and retrace in fairly short order."
Mrs May's troubles over Brexit dominated the first Prime Minister's Questions of the new parliamentary session today.
Labour leader Jeremy Corbyn told her: "The Chequers proposal is dead – already ripped apart by her own MPs.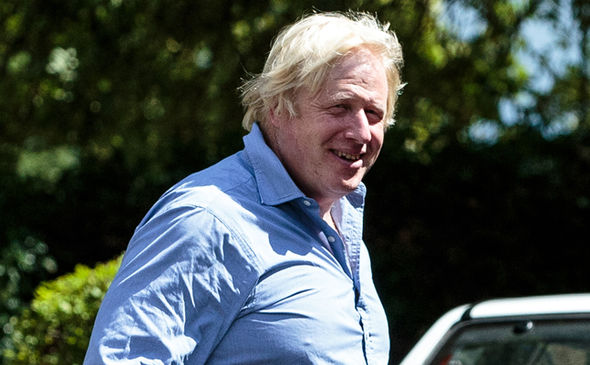 Brexit news: Boris Johnson is planning to deliver a huge speech next month (Image: GETTY)
"When will the Prime Minister publish a real plan that survives contact with her Cabinet and with reality?"
"What I'm doing is negotiating a Brexit deal for Britain.
"I'm making sure that the economy works for everyone, I'm building a stronger, fairer country.
"What is he doing? He is trying to change his party so anti-Semites can call the creation of Israel racist and he should be ashamed of himself."
Former Brexit minister Steve Baker later urged the Prime Minister to instruct Government departments to prioritise domestic preparedness.
"With exit day fast approaching will she now give instructions to the whole of Government that the first priority of every department must be domestic preparedness whether we leave the EU with a deal or without?"
Mrs May replied: "We are ensuring that our preparations are being made and our preparations are made for every eventuality.
"We are working for a good deal – we prepare for every eventuality."
[ad_2]