[ad_1]

The EU's chief negotiator branded key parts of Theresa May's Brexit proposals "dead" in a meeting with MPs, one of those present has revealed.
Labour's Stephen Kinnock disclosed on Wednesday how Michel Barnier declared "les propositions sont morte" – translated as "the proposals are dead" – during the meeting with MPs in Brussels earlier this week.
The prominent Remain-supporting MP made the claim in a robust exchange with Brexit Secretary Dominic Raab, who warned Mr Kinnock against being used as part of a "pressure exercise on the government" by Brussels over the so-called Chequers plan.
Speaking as Mr Raab appeared before the House of Commons' European scrutiny committee, Mr Kinnock said: "We went to meet with Mr Barnier on Monday and I can tell you absolutely, unequivocally, without a shadow of a doubt, that Chequers is dead in the water.
"Mr Barnier made it crystal clear that Chequers is completely unacceptable to the EU."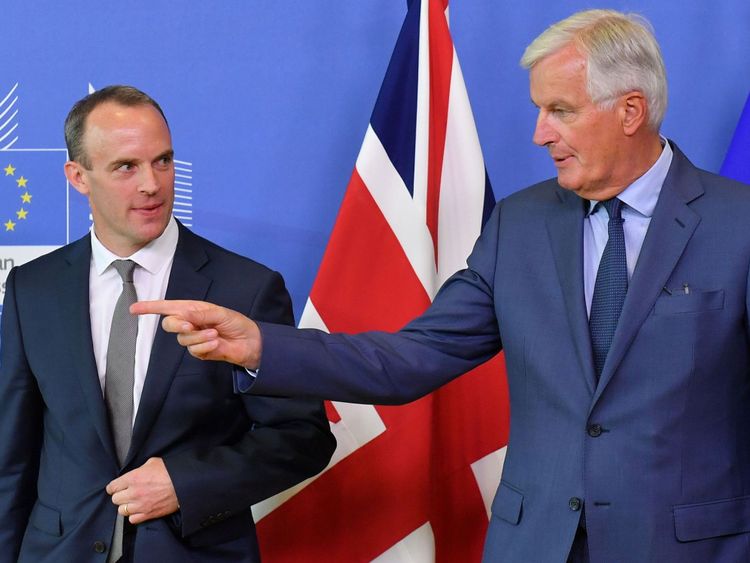 Mr Kinnock explained how Mr Barnier had opposed the prime minister's plans for post-Brexit customs arrangements and regulatory alignment on goods but not services.
Urging Mr Raab to come up with a "plan B" for a future UK-EU relationship, Mr Kinnock added: "Your starting point needs to shift and it needs to become that Chequers is dead in the water."
But Mr Raab shot back: "I think you need to be more clear about the extent to which MPs in this House will quite naturally be used as a pressure exercise on the government.
"What we're clear about is that we've come up with an innovative, ambitious set of proposals but ones that involve compromises on our side.
"So, of course, we'll expect to see some compromise on the EU side."
Mrs May's Brexit adviser, Ollie Robbins, also appearing before the committee, supported Mr Raab's dismissal of the supposed fate of the Chequers proposals.
The top civil servant highlighted how Mr Barnier's opposition to the UK collecting tariffs on behalf of Brussels after Brexit jarred with the EU suggesting similar arrangements in its proposed "backstop" arrangement for the Irish border.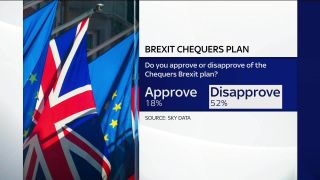 Mr Robbins also said the EU had similar arrangements with Turkey that have been "deemed legally and operationally doable", meaning he has been left "struggling to understand why that is such a blockage" in negotiations.
The European Commission supported claims Mr Barnier viewed Mrs May's proposals on customs and a UK-EU "common rulebook" on goods as unworkable.
But Mr Barnier's adviser, Stefaan De Rynck, pushed back at claims his boss had rejected the Chequers plan entirely.
Posting on Twitter, Mr De Rynck claimed Mr Barnier had "actually said in no uncertain terms that Chequers has positive elements" with regards to security and foreign policy cooperation and a UK-EU free trade agreement.
Earlier, Mrs May had defended herself from claims by Labour leader Jeremy Corbyn that the Chequers plan is "dead" due to its unpopularity with her own Brexit-supporting MPs.
Responding to Mr Corbyn at Prime Minister's Questions, she said: "What I'm doing is negotiating a Brexit deal for Britain.
"I'm making sure that the economy works for everyone, I'm building a stronger, fairer country."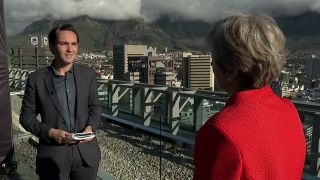 Downing Street later insisted there was no change to the government's position that "proper information" on the future UK-EU relationship would be available when MPs vote on a Brexit deal.
It followed a report by Bloomberg that Germany and the UK are both ready to accept a less detailed agreement on future economic and trade ties in a "fudged" outcome to avoid a "no-deal".
This would postpone some decisions until after the UK formally leaves the EU, it was claimed.
But Mrs May's official spokesman said: "We have always set out that when parliament votes on this, it needs to be a meaningful vote based on proper information."
The pound rose against the dollar and euro when the Bloomberg report was published, after it fuelled hopes of a Brexit breakthrough.
Neil Wilson, chief market analyst at Markets.com, said: "GBP/USD rallied to $1.29800 but is still short of the 1.30 level achieved when the market reacted positively to the suggestion from Mr Barnier that the UK would get a deal like no other third country."
He added: "There is a strong chance that this rally could run out of steam and retrace in fairly short order."
[ad_2]