[ad_1]

EU chiefs want to toughen regulations to ensure that all new tyres fitted to vehicles on public roads are printed with information about their fuel efficiency, safety and noise standards.
And even though the UK is due to quit the EU next year, British drivers could still be affected by the change – expected in 2020 if agreed by MEPs – because Brussels regulations are due to remain in force after Brexit under Theresa May's plans.
Campaigners from the Brexit-backing grassroots pressure group Get Britain Out claimed the move could add up to £15 to the price of a tyre for a middle-range family saloon through increased production and design costs.
Jayne Adye, director of Get Britain Out, said: "This proposed EU regulation demonstrates how out of touch the European Commission is with the real world.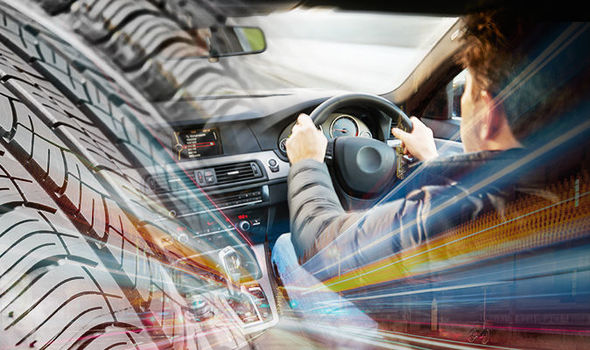 Motorists could be penalised by the EU regulations (Image: NC)
"Whilst it may look good on paper over in Brussels, this regulation would harm British motorists and farmers burdened with extra costs.
"There are many pieces of legislation, such as this one, which are set to come into force before December 2020 and the end of the Brexit transition period.
"It is imperative we leave as soon as possible to avoid such red tape entering our statute book."
She added: "The Commission has no intention of stopping with this piece of regulation.

It intends to continue increasing legislation which inflicts greater costs on manufacturers who are then forced to comply, or go bust
"It intends to continue increasing legislation which inflicts greater costs on manufacturers who are then forced to comply, or go bust.
"Once we get Britain out of the EU, our Government will have the necessary agility to promote energy efficiency, whilst simultaneously taking the side of the British motorist and our farmers.
"The EU is effectively telling us we cannot be trusted as consumers to make the right decision when we buy new products.
"Instead, they intend to take more and more control of our lives, making decisions on our behalf, telling us exactly which tyres are good and which are bad. It is outrageous!"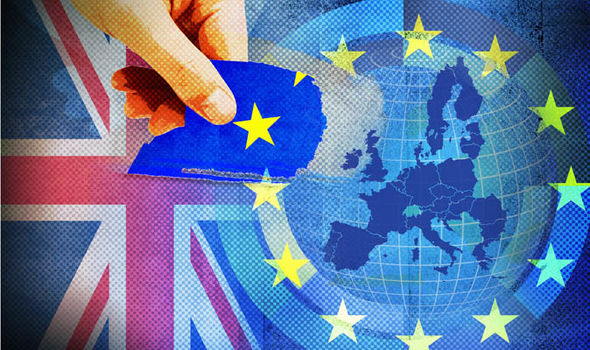 Campaigners from Get Britain Out say the price of a tyre could rise to £15 (Image: GETTY )
The EU proposals, set to be voted on by the European Parliament later this year, seek to update existing tyre labelling regulations introduced in 2009.
An explanation of the move published by the European Commission said: "Improving the labelling of tyres will give consumers more information on fuel efficiency, safety and noise, allowing them to obtain accurate, relevant and comparable information on those aspects when purchasing tyres.
"This will help improve the effectiveness of the tyre labelling scheme so as to ensure cleaner, safer and quieter vehicles and to maximise the scheme's contribution to the decarbonisation of the transport sector."
It added: "This proposal replaces an existing regulation on the labelling of tyres, and the administrative impact and costs are therefore estimated to be moderate, as most of the necessary structures and rules are in place."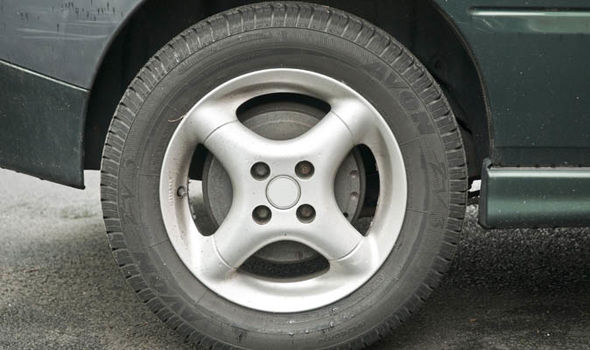 The EU proposals will attempt to update existing tyre labelling regulations (Image: GETTY )
EU chiefs claimed the change would save cash for motorists in the long term by making vehicles more fuel efficient.
A European Commission spokesman said: "Tyres account for up to 10% of the fuel consumption of vehicles.
"Proposed changes to EU tyre labelling rules – yet to be agreed by EU ministers and MEPs – are meant to enable consumers to easily compare new tyres in terms of fuel efficiency and safety. 
"This will help consumers make significant fuel savings – for example, a household could save up to £112 per car and per year just by using more efficient tyres, such as A class tyres, instead of F class ones."
The revised energy labels for tyres strengthen the requirements on fuel efficiency, noise and safety, and will apply to tyres on all road-using vehicles including cars, vans and lorries.
EU officials say the new labelling will be beneficial for the environment by increasing fuel efficiency and reducing greenhouse gas emissions.  It will lead to CO2 savings equivalent of removing almost four million passenger cars from EU roads per year by 2030, according to Brussels estimates.
The RAC last night backed the new labelling system. RAC spokesman Simon Williams said: "Strengthening the tyre labelling regulations is good news for UK motorists and road safety generally.
"Currently, there is no requirement for tyre fitters to show labels at the point of purchase so motorists are oblivious to the pros and cons of the tyres they are buying.
"As a result few motorists are shown the labels when buying tyres, leaving them completely in the dark about the three ratings of fuel efficiency, wet grip and passing noise.
"Updating the regulations should fix this by making it mandatory for tyre labels to be shown to motorists in all situations.
"Information on tyres' snow and ice performance is going to be included which will be very beneficial.
"The labels are also being future-proofed as the amended regulations allow for the addition of other useful information such as ratings for mileage, wear and a potential indication for re-treaded tyres."
The International Tyre Manufacturers' Association has also backed the proposals.
In a statement to the EU earlier this year, the association's president Alfred Graham said: "ITMA is fully supportive of any measure that improves tyre safety, an objective the introduction the tyre-labelling regulation sought to achieve.
"If that means more can be done to increase motorists' awareness and understanding of the information on the labels, ITMA will gladly play its part.
"A critical element of the scheme was to inform consumers of the relative value and environmental benefits of the tyres they are considering buying, so they might be able to make an informed purchasing decision.
"Achieving that is essential if further performance ratings are to be added to the labelling, a proposal which ITMA also believes has merit, especially for winter and re-tread tyres.
"Fundamentally, of course, the accurate and consistent assessment of tyre performance is critical and to the benefit of all parties.
"Should viable means to enhancing existing practises be found, ITMA would once again be supportive of such changes."
[ad_2]