[ad_1]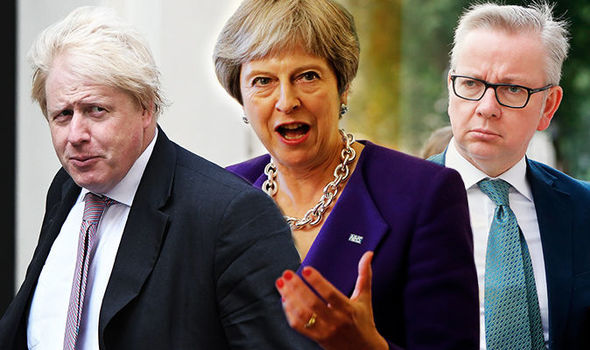 NC
May urges ministers to do their duty
"Now is the time for another step forward," she said, in a call to ministers to unite behind her push for a deal with Brussels to ensure a smooth departure from the EU next March.
But the Prime Minister was understood to be braced for marathon talks lasting at least 12 hours with the entire Cabinet at her countryside retreat in Buckinghamshire today following growing concerns among Eurosceptics about her plans.
Brexit enthusiasts in the Cabinet including Foreign Secretary Boris Johnson and EU Exit Secretary are expected to raise fierce objections proposals for a "common rulebook" governing standards of food and other imported goods.
In a statement ahead of the crunch meeting, Mrs May said: "The Cabinet meets at Chequers today to agree the shape of our future relationship with the European Union.

We voted to take back control – taking back control means leaving the single market and the customs union, please deliver what people voted on.
"In doing so, we have a great opportunity – and a duty – to set an ambitious course to enhance our prosperity and security outside the European Union and to build a country that genuinely works for everyone."
She added: "We have already made good progress – on the text of the Withdrawal Agreement, by passing the EU Withdrawal Act and in agreeing an implementation period which gives people and business certainty.
"Now is the time for another step forward. 
"We want a deal that allows us to deliver the benefits of Brexit, taking control of our borders, laws and money and by signing ambitious new trade deals with countries like the US, Australia and New Zealand.
 "This is about agreeing an approach that delivers decisively on the verdict of the British people – an approach that is in the best interests of the UK and the EU, and crucially, one that commands the support of the public and Parliament."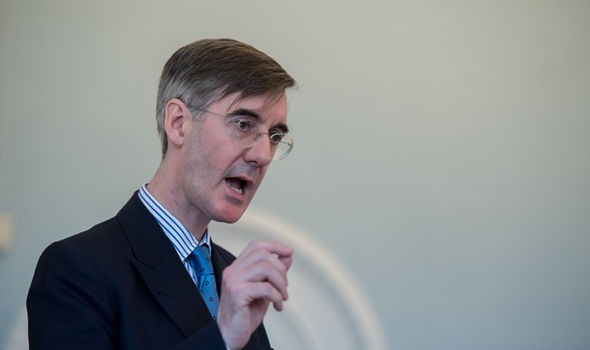 GETTY
Jacob Rees-Mogg has expressed concerns about May's negotiations
Mr Johnson met fellow Cabinet Eurosceptics Mr Davis, Liam Fox, Andrea Leadsom, Michael Gove, Penny Mordaunt and Esther McVey at the Foreign Office ahead of Friday's Chequers summit.
They were understood to be marshalling their arguments to launch a co-ordinated attack on the Prime Minister's compromise proposals at the "away day" gathering.
One source said: "The plan is little changed from the previous New Customs Partnership proposal that has already been rejected."
Talks at Chequers are expected to begin around 10am on Friday and, with the Prime Minister determined to win unanimous backing for her blueprint, could run into the early hours of tomorrow plan.
Ministers were instructed to arrive at the country house by 9.30am and expect to leave no earlier than 10pm.
She will ask them to approve her compromise plan for future customs arrangements with the EU as well as the contents of a "white paper" policy document due to be published next week setting out the Government's vision for a future relationship with Brussels.
A working lunch and dinner for Mrs May and her 22 Cabinet ministers are planned at the grace-and-favour residence.
One source close to a Brexiteer minister said: "We have tried to stay open-minded about this discussion, but the more details that have leaked out the more our hopes have been chipped away."
Some ministers were also understood to be irritated by suggestions that Mrs May had given details of her plan to German Chancellor Angela Merkel before releasing them to members of the Cabinet.
Ahead of the meeting, leading Brexit supporters including Tory MPs Jacob Rees-Mogg, Andrea Jenkyns, Marcus Fysh and Simon Clarke, along with the Democratic Unionist Party MP Ian Paisley, posted a video on YouTube urging the Prime Minister not to betray her manifesto promised to quit the EU's single market and customs union.
"We voted to take back control – taking back control means leaving the single market and the customs union," the video said. It added: "Please deliver on what people voted on."
With tensions growing ahead of the meeting, EU Exit Secretary Mr Davis was understood to have written to Mrs May warning her that her plan will be flatly rejected by Brussels. He was said to be frustrated that the Prime Minister's chief Brexit adviser Olly Robbins was refusing to acknowledge that the Government could simply be sent back to the drawing board to come up with a new plan, wasting months of negotiating time.
EU Summit 2018 LIVE pictures as talks progress to Brexit
Fri, June 29, 2018
EU countries' leaders meet on 28 and 29 June for a summit to discuss migration in general, the installation of asylum-seeker processing centres in northern Africa, and other security- and economy-related topics including Brexit.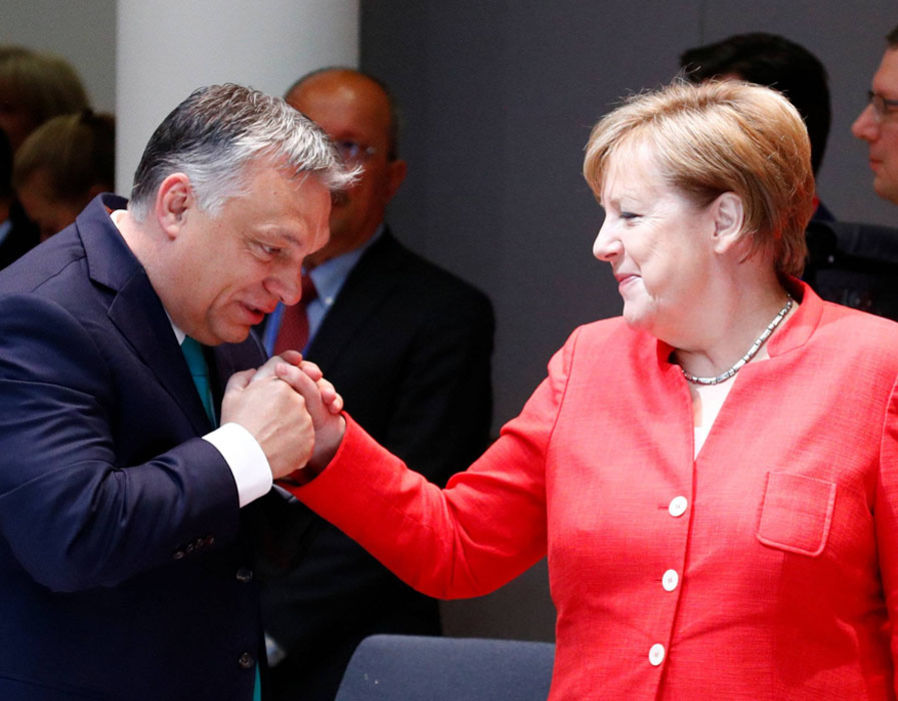 REUTERS
1 of 36
Mrs May's plan, known as the Facilitated Customs Arrangement, combines two early blueprints backed by rival Cabinet factions. The Prime Ministers claims her model is the "best of both worlds" by combining some common regulations wanted by pro-Brussels ministers with demands from Brexiteers for digital technology to be used to set up fast and frictionless customs checks.
It also emerged yesterday that the Prime Minister is to face fresh Commons battles over Brexit within the next fortnight.
Tory Commons leader Andrea Leadsom announced to MPs that the Government's Trade Bill and the Taxation (Cross-border) Trade Bill, two vital pieces of Brexit legislation drafted to prepare the statute book for Britain's departure from the EU, are set to be debated by MPs on July 17 and 16 respectively.
The Government could suffer further defeats when the trade legislation returns to the House for further scrutiny, particularly with Tory MPs threatening to rebel over seeking a customs union with the EU post-Brexit.
[ad_2]