[ad_1]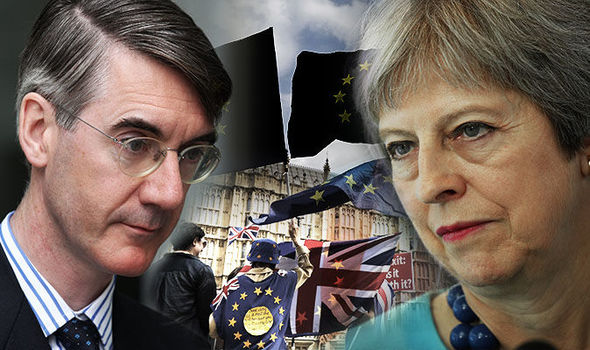 GETTY
Jacob Rees-Mogg is calling for Theresa May to rip up the common rulebook
Senior ministers yesterday received discussion papers ahead of today's crunch Cabinet summit at Chequers which included details of a "common rulebook" covering farm produce and other goods expected to cover both the EU and UK following the country's departure from the bloc.
The document also suggested the planned regulatory alignment "would not allow the UK to accommodate" expected US demands for a future trade deal.
Downing Street officials insisted it was "categorically untrue" that the plan would make a US trade deal impossible.
But senior Tory Jacob Rees-Mogg led calls for Mrs May to "rip up" the proposal.
"If this is correct this is not Brexit. This common rulebook means that we are essentially a vassal state," said the MP, who is chairman of the powerful 60-strong European Research Group of Tory backbenchers.

We would be out of Europe but still run by Europe
He advised the Prime Minister to follow the example set by Environment Secretary Michael Gove, who was reported to have torn up an earlier Government documents setting out post-Brexit customs proposals.
"The Prime Minister should imitate Mr Gove and tear up this paper," Mr Rees-Mogg said.
Brexit-backing Cabinet ministers including Foreign Secretary Boris Johnson and EU Exit Secretary were understood to be deeply uncomfortable with the proposals. One Brexiteer source said backbench Eurosceptics did not expect the PM's plans to even reach MPs because "Boris and David aren't having it".
Another ministerial source said: "Let's see what the Prime Minister had to say, but it does sound very concerning."
The document handed to ministers yesterday said: "The UK should maintain a common rulebook for all goods including agri-food."
It also said the UK will make "an upfront choice to commit by treaty to ongoing harmonisation with EU rules on goods".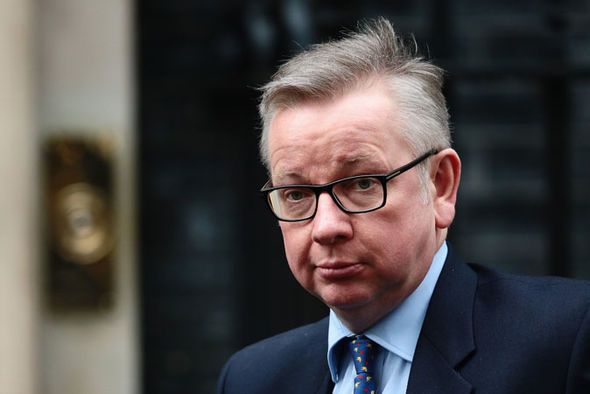 GETTY
Michael Gove was reported to have torn up earlier post-Brexit proposals
Far less regulatory alignment between Britain and the EU was expected for the service sector, the document said.
"We would strike a different arrangement for services, where it is our interests to have regulatory flexibility, recognising this will result in reduced market access," it added.
The document went on to admit that the alignment of regulations between Britain and the EU would "not allow the UK to accommodate a likely ask from the US in a future trade deal" regarding a mutual recognition of standards.
Tory Eurosceptics were particularly incensed that the potential threat to a US trade deal had been revealed just a week before the Prime Minister is due to hold talks about a future UK-US trade deal with Donald Trump on his first presidential visit to Britain.
Former Tory Cabinet minister Owen Paterson said: "If true, this would be a complete breach of Theresa May's manifesto commitment, reconfirmed to me at Prime Minister's Questions yesterday, to leave single market, customs union and EU Court of Justice.
"We could not eliminate tariffs to reduce prices for consumers and businesses, or strike free trade deals.
"Again if true, this would deny 100 per cent of British economy the full benefits of Brexit to appease only 12 per cent of UK GDP accounted for by exports to EU and be completely at odds with what 17.4 million voted for.
"We would be out of Europe but still run by Europe."
Lucy Allan, another Tory MP, said: "This is not Brexit."
Former Brexit minister David Jones said: "The paper proposes that the UK should maintain a common rulebook for all goods, including agri-food and that the UK should make 'an upfront choice to commit by treaty to ongoing harmonisation with EU rules on goods'.
"This is entirely unacceptable. To all intents and purposes, it would lock the UK into the customs union and Single Market in perpetuity.
"Furthermore, the paper acknowledges that the proposal, if adopted, would preclude a free trade agreement with the United States, the world's biggest market.
"To proceed along such a path would be wholly contrary to the national interest, and I hope and expect the cabinet to reject it.
Top 10 of Jacob Rees-Mogg's best Brexit quotes
Thu, February 8, 2018
The Conservative MP is known for his upper-class mannerisms and traditionalist views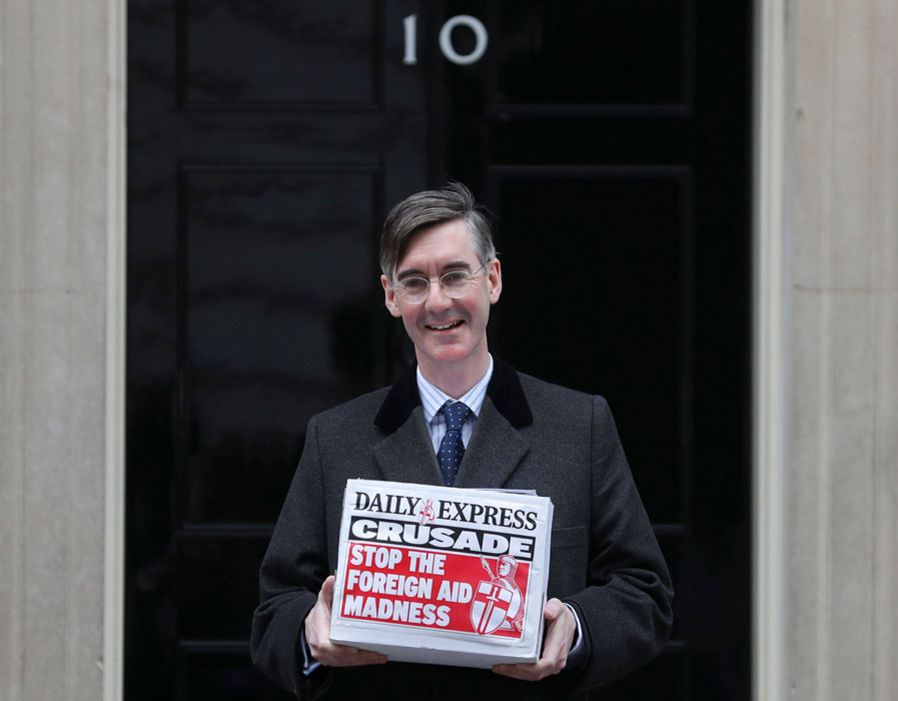 AFP/Getty Images
1 of 10
"Quite simply, this is not what people voted for in 2016. This is not Brexit."
Former Tory frontbencher Andrea Jenkyns said: "We Brexiteers cannot support any deal that restricts our trade with other countries.
"Need to see the details but from what we are hearing prepared to vote against this."
A Downing Street spokesman last night insisted the Prime Minister plan would not jeopardise a US trade deal.
The spokeswoman said: "The Prime Minister has always been clear that we will seek a comprehensive and ambitious trade deal with the US that reflects the strengths of our trading and investment relationship.
"The president himself has always made it clear that he is keen to sit down and talk with the UK about that.
"The president and Prime Minister will have an opportunity to talk about it next week.
"It is categorically untrue to suggest that we will not be able to strike a trade deal with the US."
[ad_2]