[ad_1]

Leading Brexiteers have met at the Foreign Office ahead of a crunch cabinet session at Chequers tomorrow.
Boris Johnson, David Davis, Michael Gove, Esther McVey, Penny Mordaunt, Andrea Leadsom and Liam Fox met inside the building in Whitehall, with a cabinet source confirming there was "a private meeting".
Dr Fox then entered Downing Street and was been seen leaving around 8.15pm, shortly before the prime minister.
Theresa May is due to preside over a meeting of cabinet ministers at her country estate tomorrow to thrash out which of the UK's preferred customs arrangements to seek from the EU in negotiations.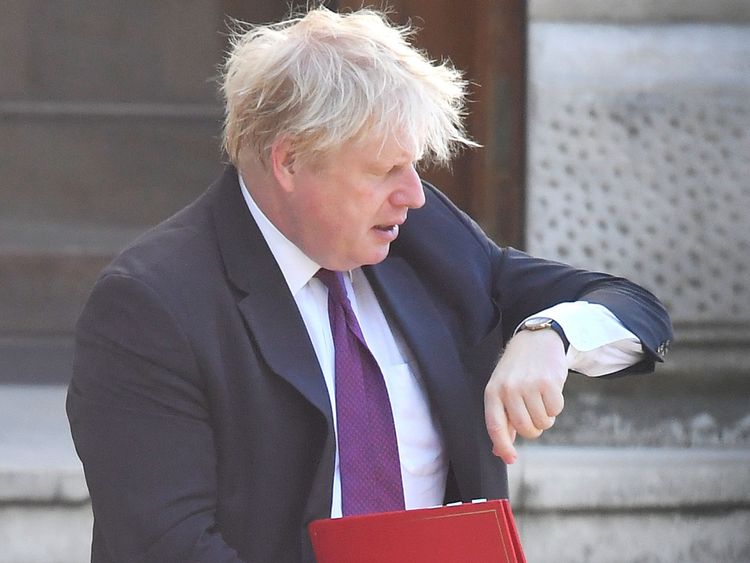 Mr Davis has told Mrs May her plan to try and bring her warring cabinet together is "unworkable", according to a report.
The Brexit secretary has reportedly written to the prime minister and set out his opposition to her so-called "third way" on customs.
Mr Johnson is reported to have reacted angrily to attempts by some in the cabinet to get the government to adopt an approach which they say will preserve jobs linked to Europe, with the foreign secretary apparently saying: "F*** business".
Sky's Faisal Islam says he had confirmation the meeting is taking place from a ministerial source.
"Certainly an odd look before a major cabinet meeting," the source told Sky's political editor.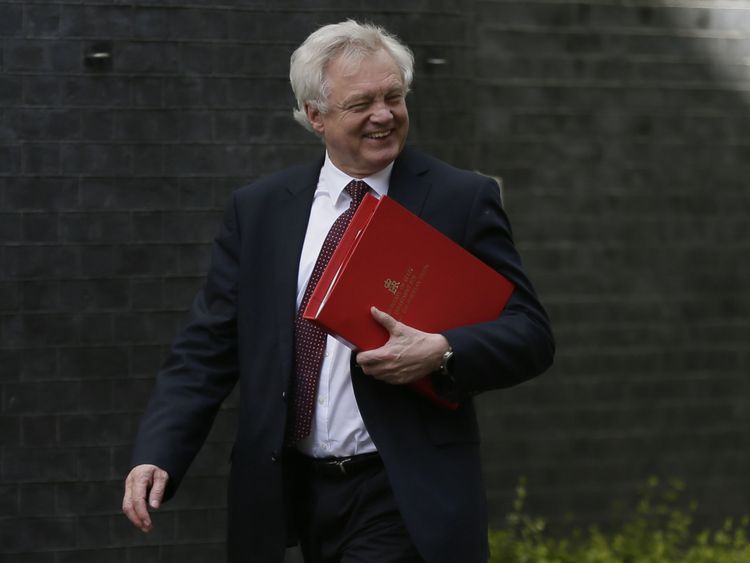 The International Trade Secretary refused to answer questions as he left No 10.
A Downing Street source said Dr Fox had been to Downing Street "for a chat" and dismissed speculation he might resign.
Meanwhile, Chancellor Philip Hammond – one of those who is expected to call for an arrangement that will protect jobs linked to EU trade – ignored questions about tomorrow's meeting as he left 11 Downing Street tonight.
Chief Whip Julian Smith told reporters in Downing Street that "the prime minister will have a great day" tomorrow.
According to the Daily Telegraph, Mr Davis told the PM that her "third way" would not work because it was merely a "customs partnership" – Mrs May's original preference – with some "additional technological elements".
Mr Davis also voiced his fears the EU will reject the plan outright, claiming that even talking about it is a waste of time, the report added.
It comes after Mrs May was warned on that the Tories will be "toast" if they fail to deliver on their Brexit promises.
Mrs May has consistently said that any customs arrangement the government seeks will fulfil the Conservatives' manifesto commitments to leave the EU, including the customs union, the European Court of Justice and the single market.
[ad_2]