[ad_1]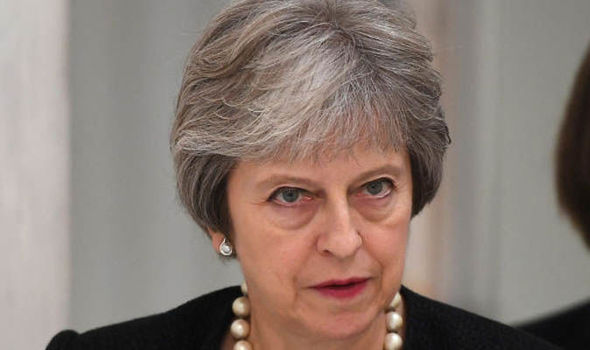 Theresa May in Northern Ireland (Image: GETTY)
On the second day of a visit to Northern Ireland, the Prime Minister will repeat that she cannot accept a European Union plan that would effectively create a border between Ulster and mainland Britain.
She is expected to say it is now time for the EU to "evolve" its own policies – not just fall back on old rejections of Britain's own proposals.
Mrs May will insist she has a "passionate" belief in a bright future for Britain outside the EU.
But it comes the day after her own political fragility was underlined by another of her Brexiteer MPs formally demanding a no confidence vote in her leadership.

Our job is not to deal with Brexit in theory, but to make a success of it in practice for all of our people.
The PM met Northern Irish business leaders today, in her first visit to the region's border with Ireland since the 2016 referendum.
How to keep the 310-mile frontier open for trade and travel after Brexit is a sticking point in UK-Brussels talks, with both sides saying they do not want a "hard border" but disagreeing how to ensure this.
The EU says that if a permanent solution is not found in time, a "backstop" policy should keep Northern Ireland in the European customs union and large parts of the single market.
Mrs May says she cannot accept what would effectively be a border in the Irish Sea and the backstop should be keeping the whole UK aligned with the customs union for a limited time after 2020.
Tomorrow in Belfast, she will vow to keep the UK together and govern in the interests of all four of its nations – England, Wales, Scotland and Northern Ireland.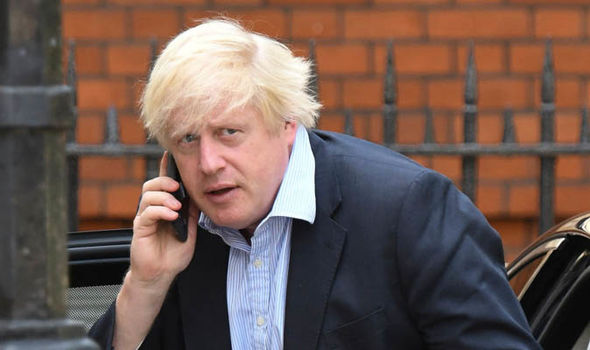 Foreign Secretary Boris Johnson is one of the ministers who resigned over the Brexit negotiations (Image: GETTY)
Stressing her objections to Brussels' backstop plan, she will say: "The economic and constitutional dislocation of a formal 'third country' customs border within our own country is something I will never accept and I believe no British Prime Minister could ever accept.
"And as they made clear this week, it is not something the House of Commons will accept either."
Stressing her commitment to ensuring Brexit works for the whole UK, she will declare: "For all of us who care about our country, for all of us who want this Union of nations to thrive, that duty goes to the heart of what it means to be a United Kingdom and what it means to be a government.
"Our job is not to deal with Brexit in theory, but to make a success of it in practice for all of our people."
She will say the controversial proposals she agreed with her Cabinet at Chequers earlier this month – which later sparked the resignations of ministers including Brexit Secretary David Davis and Foreign Secretary Boris Johnson – showed how the border issue could be resolved.
Theresa May meets Angela Merkel at Western Balkans Summit
Tue, July 10, 2018
Theresa May laughed with Angela Merkel after meeting the German chancellor only hours after Brexit chaos resignations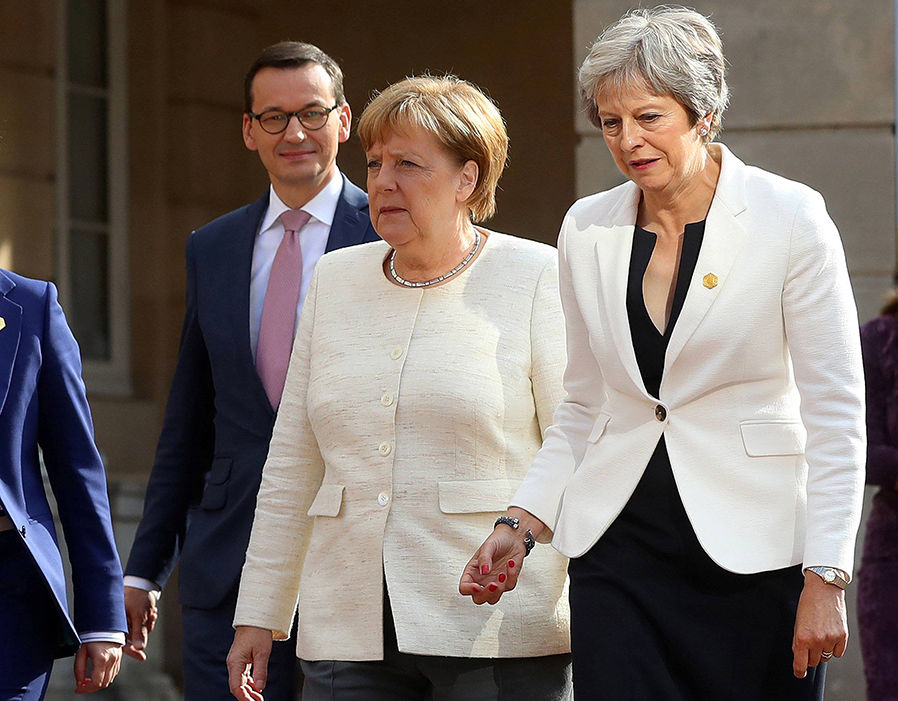 REUTERS
1 of 15
And she will say it is "now for the EU to respond" to the UK proposals, "not simply to fall back onto previous positions which have already been proven unworkable, but to evolve their position in kind.
"And, on that basis, I look forward to resuming constructive discussions."
She will also promise to "complete what we have started" in the Brexit talks, claiming: "We can negotiate a new relationship with the EU that works in our mutual interest.
"One that honours the referendum result, gives us control of our money, our borders, and our laws, that sets us on course for a prosperous future, protecting jobs and boosting prosperity, that safeguards our Union and allows the whole UK to thrive in the years ahead."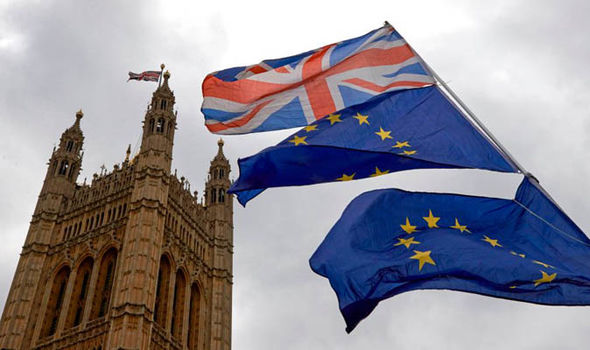 Tory rebels have said Theresa May can't 'fully deliver' the Brexit promise (Image: GETTY)
She will hail the prospects of a "brighter future" both for Northern Ireland – where efforts continue to rebuild its power-sharing government – and "for us all, where we put aside past divisions and work as one to meet the challenges and seize the opportunities that lie ahead.
"I am passionate about that brighter future and the possibilities that are within our grasp."
Her rallying cry comes the day after leading Brexiteer Tory Philip Davies revealed he had submitted a formal letter of no confidence in her leadership after "losing trust" in her to deliver the referendum result.
If MP "shop steward" Sir Graham Brady has 48 such letters – 15 per cent of the parliamentary party – he must call a confidence vote in the leader.
The total received so far has not been disclosed.
Mr Davies is the third MP to go public about sending a letter, though a fourth, Simon Clarke, withdrew his own letter this week after changing his mind.
Mr Davies told voters in his West Yorkshire constituency of Shipley that Mrs May's Chequers plan was "unacceptable".
He wrote: "Politics is all about trust and once it is lost it is impossible to win back.
"Many people have told me that as a result of this they have lost trust in the PM to properly and fully deliver the referendum result.
"It is with much sadness that I have to say that I have also lost trust in her to deliver the referendum result too.
"Failure to keep our promise to the electorate will almost certainly lead to the catastrophe of Jeremy Corbyn becoming Prime Minister and I cannot sit back and allow that to happen."
[ad_2]