[ad_1]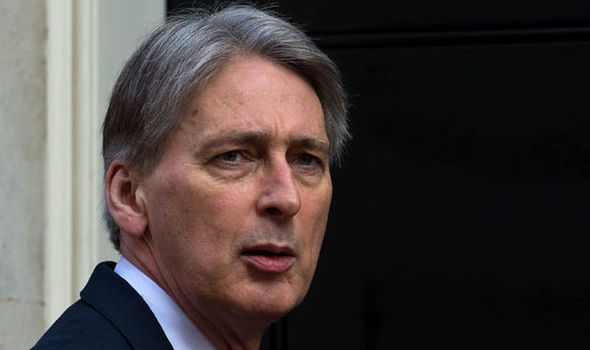 Philip Hammond has been accused of 'weakening' Britain's negotiating power (Image: getty)
Backbencher Simon Clarke claimed the Chancellor was playing "a ridiculous game" by suggesting leaving the EU without a deal could wipe out up to 10 percent of the country's national income.
He also warned that Mr Hammond was breaking Cabinet collective responsibility by refusing to accept the Government's position that no deal was "a perfectly viable option".
Mr Clarke, MP for Middlesbrough South and East Cleveland, spoke out as ministers attempted to play down claims of rift at the heart of the Government following the Chancellor's intervention.
He provoked fury by publishing a letter on Thursday claiming a no-deal Brexit would have "large fiscal consequences" for Britain and could lead to an extra £80billion in government borrowing by 2033-34.
Downing Street officials were said to be furious about the Chancellor's letter, which overshadowed an announcement about Whitehall preparations for a no-deal Brexit by the EU Exit Secretary Dominic Raab.
Rubbishing the Treasury figures Mr Clarke said: "I think that is not a helpful intervention, it absolutely goes against the spirit of what the Government is trying to negotiate.
"I think it weakens our country's position in these negotiations.
"It is thoroughly unhelpful and I hope it is the last time we have this ridiculous game of constantly trying to scare the British people into backtracking on a decision that we made two years ago."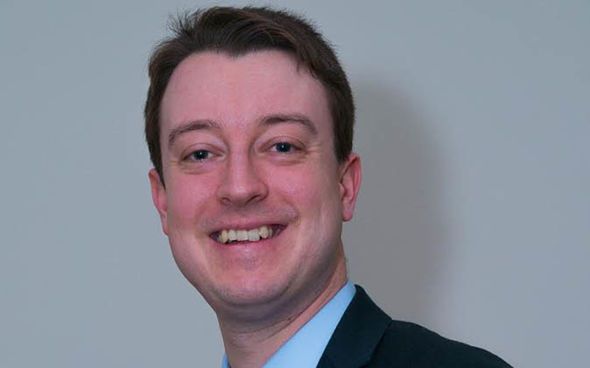 Simon Clarke said Mr Hammond is playing a 'ridiculous game' (Image: facebook)
He added: "I don't think we want to play games with this, we want credible analysis.
"I'm clear that a good deal with the EU is absolutely what we want but it can't be any deal and that is where I fear too many ministers are heading – literally any deal that is served up they would rather sign up to than contemplate no deal."
Speaking in a BBC interview, Mr Clarke also accused the Chancellor of breaching Cabinet responsibility, raising doubts about his future in the Government.
"The Government's position is that no deal is not what is being worked towards and we want a good deal with the EU – that is in everyone's interests.
"But equally, it cannot be a deal at any price and no deal remains a perfectly viable option.
"And here we have the Chancellor making it very clear that in his eyes it isn't," Mr Clarke said.
"The Prime Minister was very clear before the summer recess that she was reasserting Cabinet collective responsibility about the Government's approach to the Brexit negotiation."
Mr Clarke also warned the Chancellor that Brexiteer Tory MPs were determined to fight against any proposed deal that left Britain tied to Brussels.
"I think no one should doubt the resolution of those of us that want a Canada-style free trade with the EU to make sure that is what is delivered.
"Frankly, there are many of us that could not support the type of relationship that some in the Cabinet seem to want to insist upon," he said.
His broadside came after Cabinet Office Minister David Lidington, effectively Mrs May's deputy, attempted to down play the row by defending the Chancellor.
He claimed the Treasury forecasts were "not new" and claimed Mr Hammond was "absolutely committed" to the Government's policy.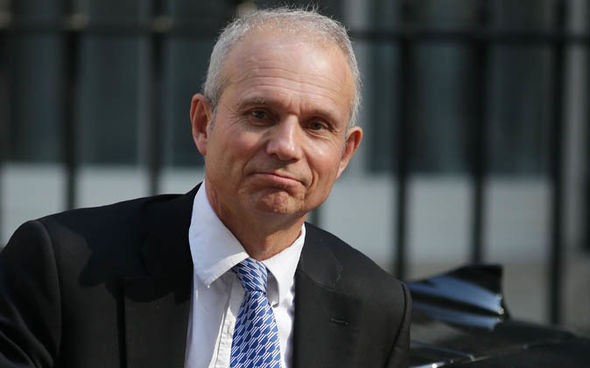 David Lidington argued that a 'no deal is not a desirable objective' (Image: getty)
He said: "This is provisional analysis that the Treasury published back in January this year and I think all Philip was doing was simply referring back to that in response to a senior member of Parliament."
Mr Lidington admitted not being aware of the Chancellor's letter before it was published but claimed the timing was not significant.
"I don't check my colleagues' letter any more than they check mine.
"We are sending letters to MPs and ministers practically every day of the week trying to meet deadlines that we set ourselves for giving people replies within a certain number of days otherwise we get ticked off for being dilatory in responding to Parliament.
"I really don't think that there is anything new about this. What is clear is that no deal is not a desirable objective," he said.
He insisted he was "optimistic" about the Government agreeing a Brexit deal with Brussels.
"I am not a betting man. I remain both determined and optimistic about this," he said.
Despite Mr Lidington's remarks, officials at Number 10 and Mr Raab's Department for Exiting the EU were understood to be furious about the Chancellor's intervention.
A Government source said: "This was a deliberate intervention by Philip – he knew exactly what he was doing."
[ad_2]