[ad_1]

Britons are narrowly in favour of US President Donald Trump airing his views on Brexit, a Sky Data poll suggests.
However, most people also think he is "untrustworthy" to negotiate a trade deal with.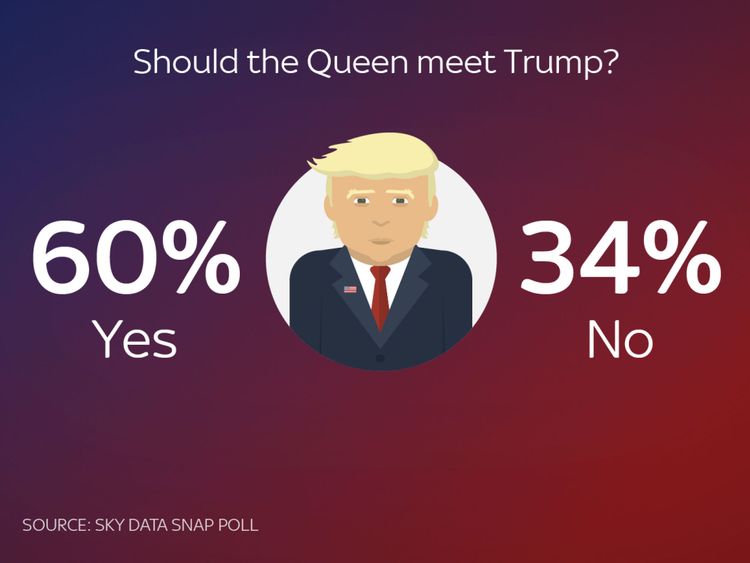 Some 51% of Britons think Mr Trump was right to make his views on Brexit public, while 45% think he should have kept them private – 4% did not know.
But 51% again say that the US president is untrustworthy to negotiate a trade deal with, including 38% who say he is "very untrustworthy".
Some 44% think he is trustworthy, with 4% unsure.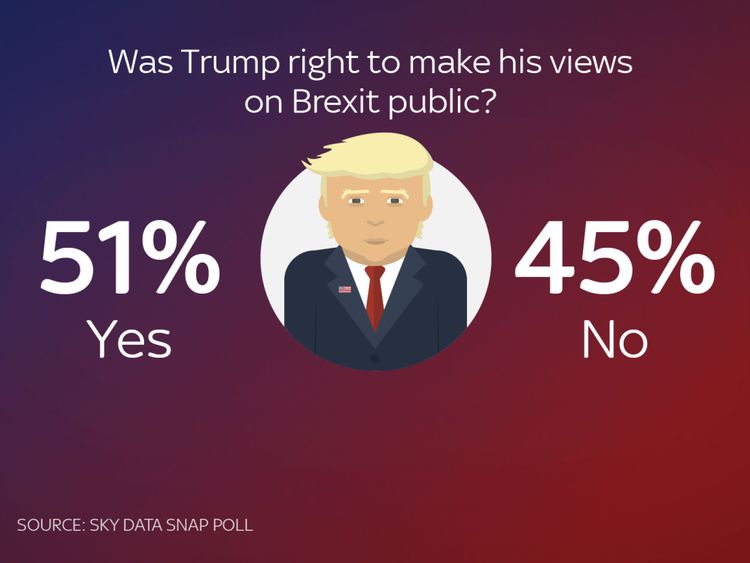 The figures were revealed after Mr Trump criticised Theresa May's Brexit plans in an interview with The Sun newspaper, saying they would "kill" any chance of a trade deal with the US.
Interestingly, older people are more likely to think Mr Trump was wrong to express his opinions on Brexit, but young people are more likely to think that Britain would be unwise to trust him in trade negotiations.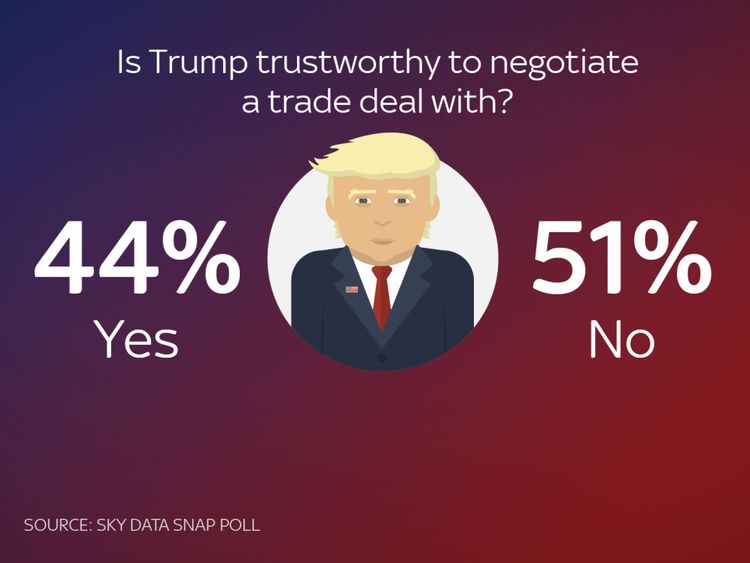 Younger voters – 18-34-year-olds – backed Mr Trump publicising his views on Brexit by 54% to 40%, compared with opposition by 51% to 46% among those aged 55 and older.
But older voters who voted for Brexit in far greater numbers than their juniors, were much more likely to say Mr Trump could be trusted: 51% of people aged 55 and over consider Mr Trump trustworthy, while 62% of 18-34s think he is not to be trusted.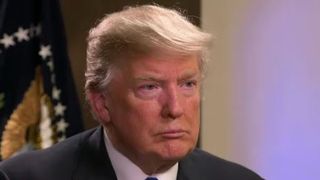 Six in ten Britons (60%) think the Queen should meet Donald Trump while he is in the UK, as he is scheduled to, while 34% think she should not – 6% are unsure.
Sky Data interviewed a nationally representative sample of 1,399 Sky customers by SMS on 13 July 2018. Data are weighted to the profile of the population.
For full Sky Data tables, please click here.
[ad_2]