[ad_1]

Theresa May's controversial Brexit blueprint would see Britain enjoy "broadly" the same economic growth as if it stayed in the EU, the chancellor has claimed.
Philip Hammond told Sky News the prime minister's Chequers deal was "the best way forward", amid grassroots disquiet over an agreement that saw a raft of resignations and opposition from Brussels.
Speaking to economics editor Ed Conway, Mr Hammond said it offered the best of both worlds.
"Getting a deal with the European Union that allows our businesses to continue accessing the European market is clearly in our best interest and I believe that the Chequers white paper represents the best way forward," he said.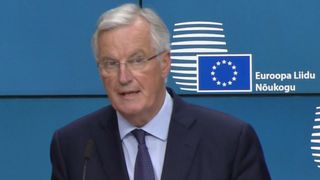 "It's a fair and sensible and pragmatic offer to the Europeans that will allow us to deliver on the result of the referendum, taking back control of our borders for immigration, allowing us to develop our own trade policy, ending the sending of large amounts of money to Brussels every year.
"But at the same time allow us to remain closely connected with the European economy in a way that works for us and works for the Europeans."
Mr Hammond was speaking after it was revealed the UK economy grew by 0.4% in the three months to June.
Mrs May's Chequers blueprint envisages Britain signing up to EU rules and regulations for goods (a "common rulebook").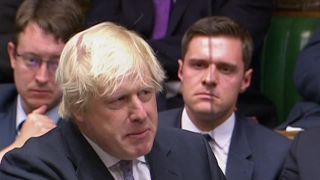 But Brexiteers contend that this would be akin to staying in the customs union, restrict Britain's ability to sign free trade deals with non-EU countries and represent a betrayal of the 2016 Leave vote.
Boris Johnson, who quit as foreign secretary over the PM's Chequers deal, has described it as a "miserable" vision and declared in an explosive Commons resignation speech that it was "not too late to save Brexit".
On the European side, chief negotiator Michel Barnier rejected the idea of a "facilitated customs arrangement", saying Brussels would not accept anything which impacted on the integrity of the bloc's single market.
The comments from the chancellor come amid a backdrop of increasing talk of Britain leaving the EU in March 2019 without an exit deal.
Cabinet colleague Liam Fox has warned that "intransigence" on the part of Brussels means there is now a 60-40 chance of a "no deal" Brexit.
Mrs May held Brexit talks with French President Emmanuel Macron last week, cutting short her holiday to visit his summer retreat.
Ministers including Foreign Secretary Jeremy Hunt and Brexit Secretary Dominic Raab have also engaged in diplomatic activity across the continent as the government seeks to deal directly with individual governments in an effort to keep the Chequers plan alive.
[ad_2]