[ad_1]

Conservative MPs have held an open discussion on how to oust Theresa May from Downing Street, according to Sky sources.
About 50 MPs are thought to have gathered for a private meeting to discuss how to remove the prime minister.
Many of them are still unhappy with her Brexit strategy despite EU negotiator Michel Barnier suggesting a deal could be reached by the start of November.
Sky News understands that opposition towards Mrs May has increased over the summer recess, and former Brexit minister Steve Baker has warned she faces "a tremendous amount of political crisis and rupture" if she does not ditch her Chequers plan for leaving the EU.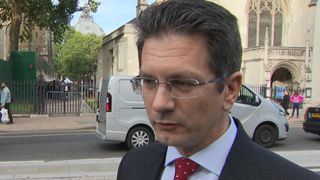 At least 48 letters of no confidence need to be submitted to 1922 Committee chairman Sir Graham Brady to trigger a vote on her premiership, and Sky sources suggest it could arrive within just a few weeks.
Sky News understands the submission of the required number of letters is being coordinated, with one source suggesting they would be "shocked" if a vote did not occur after the Tory party conference in Birmingham, which runs from 30 September to 3 October.
Government ministers are understood to have confided to members of the European Research Group (ERG) of Tory eurosceptics that Mrs May "has to go".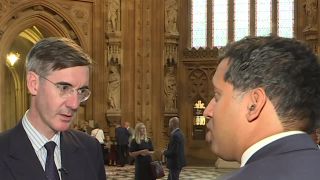 And at a separate dinner with senior aides of the prime minister at 10 Downing Street, backbenchers reportedly told chief of staff Gavin Barwell that his boss must "chuck Chequers" or risk revolt.
Downing Street has moved to reiterate that the proposals drawn up by Mrs May earlier this summer remains "the only serious, credible and negotiable plan" on the table – one which "delivers on the will of the British people and which prevents the imposition of a hard border in Northern Ireland".
The renewed pressure on Mrs May comes amid ongoing speculation that former foreign secretary Boris Johnson wants her job, having launched yet another broadside at his old boss during a surprise appearance at a Brexiteer event in parliament on Tuesday.
Mr Johnson – who continues to face scrutiny of his private life following the announcement he and wife Marina Wheeler are divorcing – told attendees that the Chequers plan was "substantially worse" than EU membership.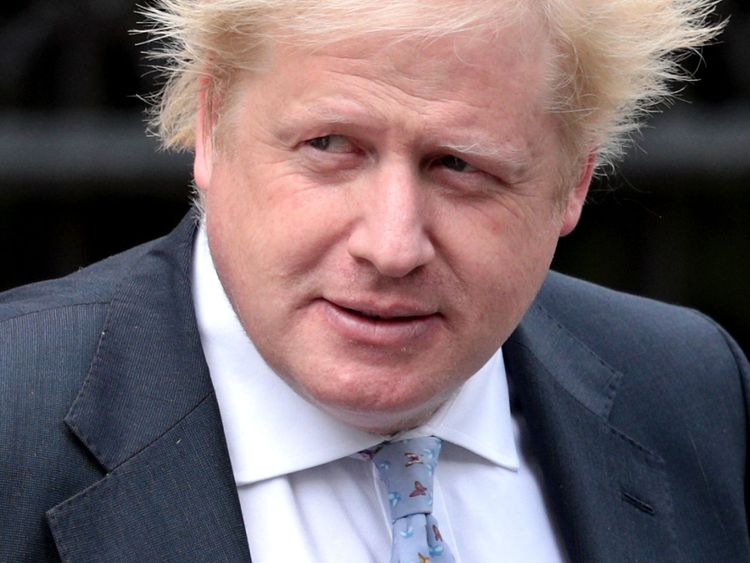 In his third intervention in as many days, Mr Johnson attacked the proposal to sign up to a "common rulebook" with the bloc after Brexit.
He said: "In abandoning our seat around the table in Brussels and continuing to accept the single market legislation, we will be exposing UK businesses, manufacturers, entrepreneurs, innovators, to whatsoever rules the EU decides in the future to devise, even though those rules may well be inimical to the interests of UK innovation.
"That seems to me to be a particular economic risk in Chequers and makes it substantially worse than the status quo."
Among those who joined Mr Johnson at the event were a veritable battalion of Tory Brexit big-hitters, including the likes of Jacob-Rees Mogg, former Brexit secretary David Davis and ex-party leader Iain Duncan Smith.
It was hosted by the Leave-backing organisation Economists for Free Trade.
Meanwhile, the ERG is expected to unveil an alternative plan for tackling the Irish border issue on Wednesday.
The group has faced criticism from opponents who say it has attacked government proposals without coming up with any of its own on, with the border one of main sticking points in discussions between Brussels and the UK.
[ad_2]