[ad_1]

The government is to tear up its heavily criticised private probation contracts at a cost of £170m after admitting some had made "very substantial losses" due to failures in a major reform programme.
Agreements with 21 Community Rehabilitation Companies (CRCs) to manage low-risk offenders will now end in 2020, two years earlier than planned.
There have been fears they would not survive due to companies underbidding, along with less-than-expected numbers of offenders they had been set up to deal with.
CRCs were part of a major part-privatisation programme for England and Wales introduced in 2014 by former justice secretary Chris Grayling.
Under the reorganisation, the publicly run National Probation Service (NPS) dealt with the most high-risk offenders, while the supervision of low and medium-risk offenders was farmed out to privately run CRCs, who secured contracts worth almost £4bn over seven years.
Earlier this year, Sky News reported how many of the CRCs were struggling to manage their caseloads with the resources available, with whistleblowers warning the public were being put increasingly at risk.
The reforms also came under attack last month by the House of Commons justice committee, who stated the probation service was in a "mess" after the reorganisation failed to meet its aims.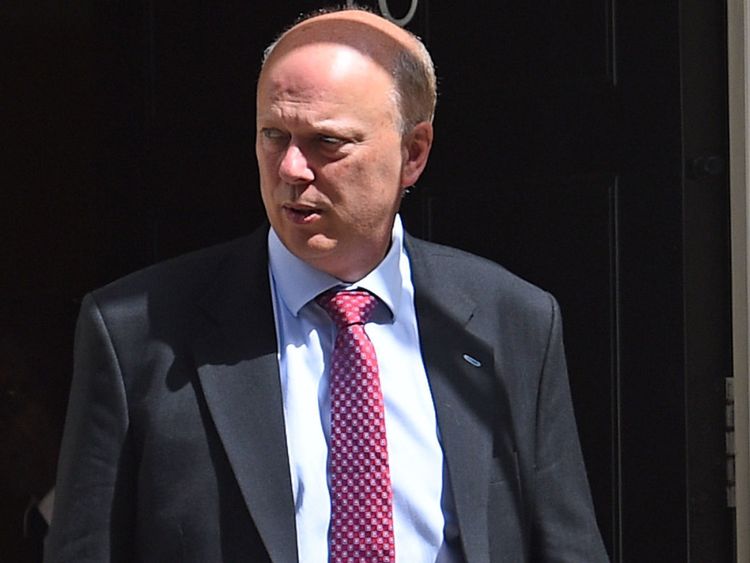 Current Justice Secretary David Gauke will now enact further reforms, revealed in a consultation document on Friday, to create new CRCs to replace the ones being scrapped.
The current 21 CRCs will be slimmed down to 11 that are closely aligned with NPS regions. Ten will remain private, with the one in Wales merged with the NPS.
The £170m cost includes £110m the CRCs owe the Ministry of Justice (MoJ) in fines for failing to meet performance targets.
They will be allowed to keep the cash to reinvest in services to keep them going for the last two years of their contracts.
The MoJ will also pay £22m in both years for "through the gate" services helping offenders immediately after they are released from prison.
Mr Gauke admitted the amount of work available for CRCs "has been lower than anticipated and that has had an impact in terms of their income and the services they are able to provide".
That actually saved taxpayers £300m because the MoJ budgeted to pay firms £2.5bn by 2020 and had only paid out £2.2bn.
Yet, despite the failures, Mr Gauke hailed Mr Grayling's "laudable" changes.
He said: "It was an ambitious and innovative reform in terms of transforming rehabilitation.
"With the experience of the last three years or so it seems to me there are some clear lessons that need to be learned in improving the system.
"But I don't favour excluding the private sector from this at all."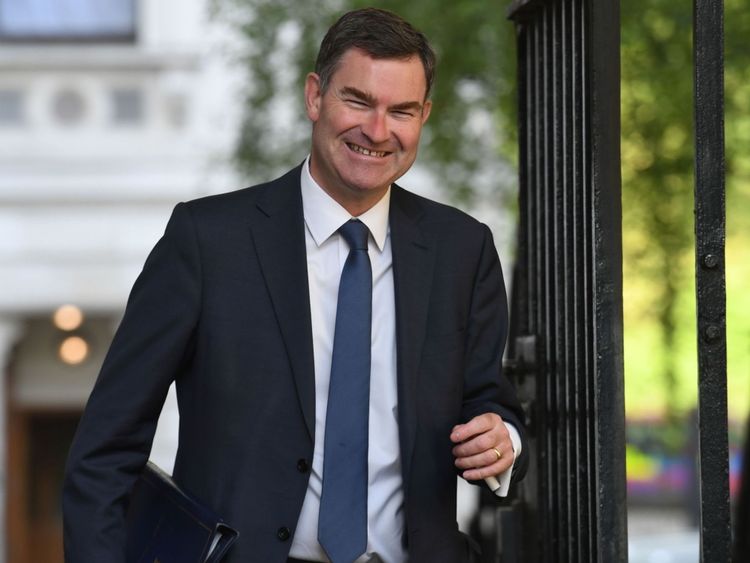 Mr Grayling has recently been dubbed "failing Grayling" by critics as he battles with major rail disruption in his current job as transport secretary.
Labour's shadow justice secretary Richard Burgon MP said: "This announcement is further evidence that the Conservatives' decision to outsource whole swathes of probation to the private sector has created an unprecedented crisis in the system.
"This ideological experiment has been a costly failure, just as Labour warned it would be.
"This decision to throw more good money after bad and the government's re-commitment to a privately run probation service shows that the Conservatives have run out of all ideas on how to fix their broken system.
"Delaying this announcement until parliament closed for the summer is a tacit admission by the government that its probation policies can't withstand the slightest scrutiny."
HM Chief Inspector of Probation Dame Glenys Stacey, who wrote a critical report of the probation service last year, welcomed the consultation.
She said: "We can see already there is much to welcome in these proposals, and we are pleased to see that our inspection evidence and findings and our wider advice have had significant influence and impact."
[ad_2]