[ad_1]

Theresa May has only just squeezed through a series of tight House of Commons votes on key legislation, after stirring up a Tory Remainer backlash by siding with her party's Brexiteers.
Although the final majority was fairly comfortable, a series of amendments, designed to appease Leave-supporting Conservatives on post-Brexit customs arrangements, only just scraped through.
Mrs May also suffered another ministerial resignation as the other side of her fractious party reacted with anger.
Hours before key votes on her government's customs bill on Monday, the prime minister had sought to avoid a parliamentary showdown with the European Research Group (ERG) of Tory eurosceptics, by accepting their amendments to the legislation.
It comes amid the ERG's fierce opposition to Mrs May's Brexit strategy, as set out in a white paper last week.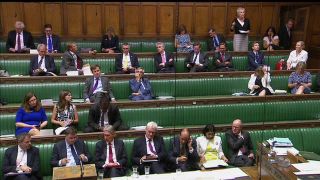 The Brexiteers had planned a show of strength in the Commons, but saw the prime minister bow to their demands for the UK not to collect EU tariffs unless reciprocal measures are in place; as well as committing the government to having a separate VAT system to Brussels.
Despite claims accepting the ERG's amendments to the customs bill would compromise her Brexit plan, Mrs May earlier insisted to MPs that agreeing to the demands would "not change that Chequers agreement".
MPs subsequently voted in favour of both amendments to the customs bill, formally known as the Taxation (Cross-Border Trade) Bill, but with a narrow majority of just three votes in each case due to a sizeable rebellion by Tory Remainers.
Siding with Labour to vote against the Brexiteers' demands, 14 Conservatives sought to defeat the EU tariffs amendment, while 11 Tories also voted against the ERG's amendment on VAT.
Both amendments passed thanks to the help of a small group of Labour Brexiteers.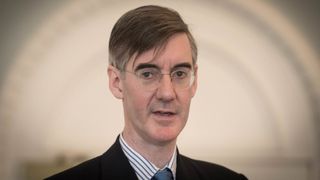 One of those Tories who voted against the tariffs amendment was Remain-backing defence minister Guto Bebb, which prompted his resignation from government.
It is the tenth resignation the prime minister has suffered since unveiling her Chequers deal.
MPs later voted to give a third reading to the customs bill, which seeks to provide the regulatory framework for post-Brexit international trade, with the legislation now moving to the House of Lords for peers to scrutinise.
Amid the difficulties Mrs May is experiencing in corralling her MPs around a common Brexit position, the government has proposed bringing forward parliament's summer recess by five days to Thursday.
Although MPs had originally been scheduled to stay in Westminster until 24 July, they could now vote on Tuesday on whether to begin their break five days early.
Such a move would bring forward the deadline for Tory MPs to force a vote of no confidence in the prime minister before they return to parliament in September.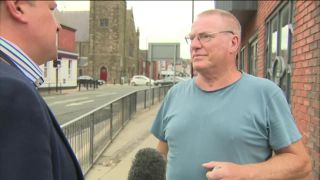 The debate preceding Monday night's votes on the customs bill had seen heated exchanges between Tory MPs, while further criticism was made of the prime minister's Chequers plan from her party's own benches.
Prominent Conservative Remainer Anna Soubry told MPs: "This is the stuff of complete madness.
"The only reason the government has accepted these amendments is because it's frightened of somewhere in the region of 40 MPs.
"The hard no deal Brexiteers who should have been seen off a long time ago and should be seen off again."
Ms Soubry asked whether ERG chair Jacob Rees-Mogg was running the country rather than Mrs May, while she also clashed with Tory Brexiteer Sir Edward Leigh.
"Nobody voted Leave on the basis somebody with a gold-plated pension and inherited wealth would take their job away from them," she said.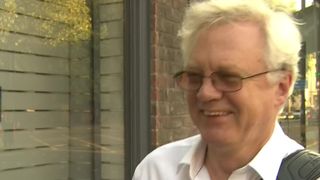 Former attorney general Dominic Grieve accused the ERG of pushing ineffective amendments as "an exercise in bullying" and for an "entirely malevolent" reason.
Ex-education secretary Justine Greening, who has come out in support of a second EU referendum, branded the prime minister's Brexit plan a "fudge" and warned the government: "Standing in the middle of the road is very dangerous, you get knocked down by the traffic from both directions."
Making his first speech in the House of Commons since resigning from the government, former Brexit secretary David Davis remarked on a "rhetorical firefight" taking place among Tory MPs.
Veteran Tory MP Sir Nicholas Soames noted on Twitter: "I don't think in my 35 years as an MP that I have ever known such a truly unpleasant and deeply uncertain time in the House."
Responding to Mrs May's decision to accept the ERG's amendments to the customs bill, Labour's shadow chief secretary to the Treasury Peter Dowd said: "The white paper lies in tatters, the government is in freefall and Theresa May has no authority left."
[ad_2]