[ad_1]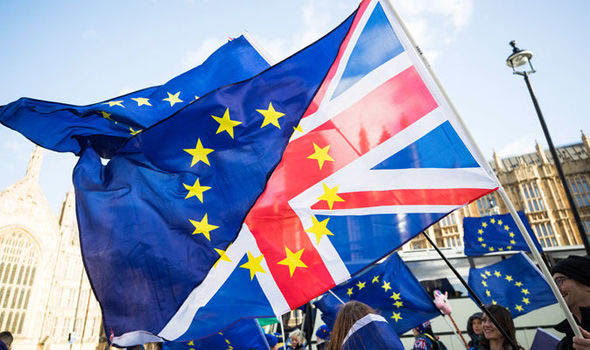 Pro-Europe demonstraters (Image: GETTY)
The Electoral Commission said there was no evidence that Britain Stronger in Europe (BSIE) breached "joint spending" rules on declaring the cost of work with other groups.
Earlier this month, the Commission fined the official Brexit campaign, Vote Leave £61,000 and referred it and a smaller group to police over "significant evidence" of coordination and a large donation to the group which it said Vote Leave should have declared.
BSIE was reported to the Commission by pro-Brexit Conservative former Cabinet Minister Priti Patel.
She said there was evidence that BSIE, the officially designated Leave campaign, and other Remain groups "colluded in producing adverts with a 'common plan', and in doing so avoided the cost of the project being included in BSIE's spending return".

It is therefore wholly reasonable to believe that these campaigns were set up for the sole purpose of BSIE evading its spending limit, with a 'common plan' in both their messaging and audience.
She also claimed five Remain groups registered as "permitted participants" in the last week of the campaign, receiving hundreds of thousands of pounds from previous BSIE donors and targeting the same audience, with the same messages.
"It is therefore wholly reasonable to believe that these campaigns were set up for the sole purpose of BSIE evading its spending limit, with a 'common plan' in both their messaging and audience," she claimed.
The referendum rules allowed campaigners to work together as long as they declared spending and did not exceed their individual spending limits.
When coordination involved a designated lead campaign, like BSIE or Vote Leave, all spending counted towards that group's legal spending limit.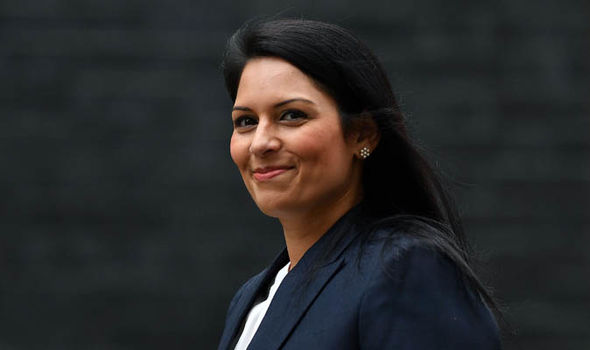 pro-Brexit Conservative former Cabinet Minister Priti Patel (Image: GETTY)
The Electoral Commission said it found no evidence to support complaints about "joint working" on pro-Remain videos, produced by the agency DDB, also known as Adam and Eve.
DDB was a registered campaigner which incurred and correctly reported its video spending, said the watchdog.
"In this matter there is not sufficient grounds to suspect that BSIE breached the joint spending rules."
It also ruled that DDB providing services to more than one campaigner, or BSIE hosting another group's video on its own website were not on their own evidence of "joint working as part of a common plan".
Brexit march descends on London
Sat, June 23, 2018
Thousands take to the streets of London for Brexit march.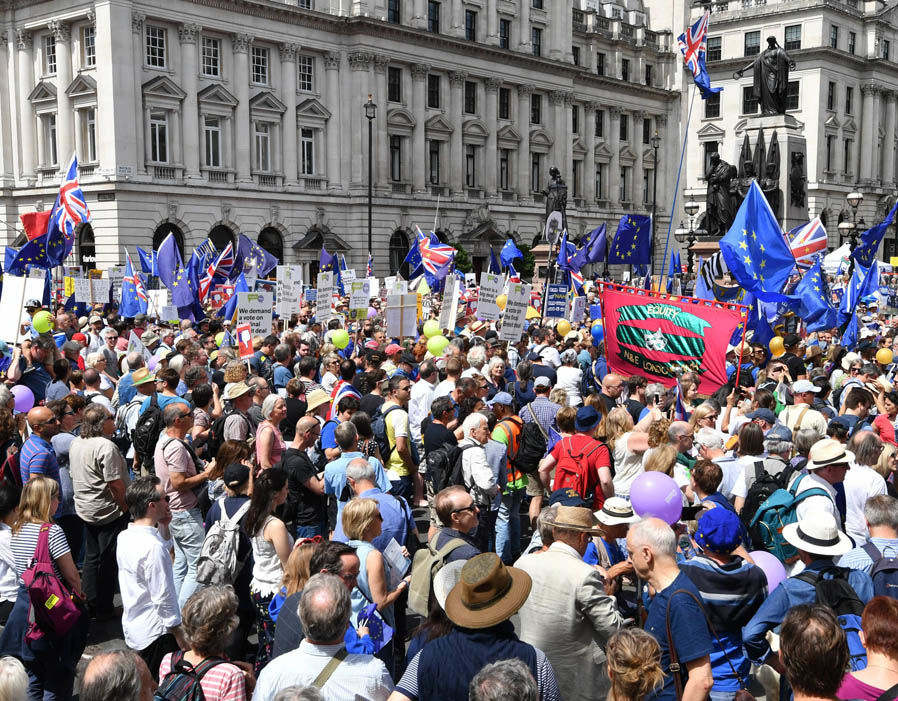 PA
1 of 21
Regarding groups that registered with just a month to go before voting day, and allegations they had a "common plan", the watchdog said: "The Commission has not been provided with or found evidence for an investigation to be opened."
However, the Commission has opened a probe into whether the group Wake Up And Vote incurred undeclared joint spending with DDB.
A Vote Leave spokesperson said the Commission had finally admitted that "the evidence points to supposedly separate Remain campaigns in fact working together.
"But the actions by the Remain side go way beyond these findings.
EU Summit 2018 LIVE pictures as talks progress to Brexit
Fri, June 29, 2018
EU countries' leaders meet on 28 and 29 June for a summit to discuss migration in general, the installation of asylum-seeker processing centres in northern Africa, and other security- and economy-related topics including Brexit.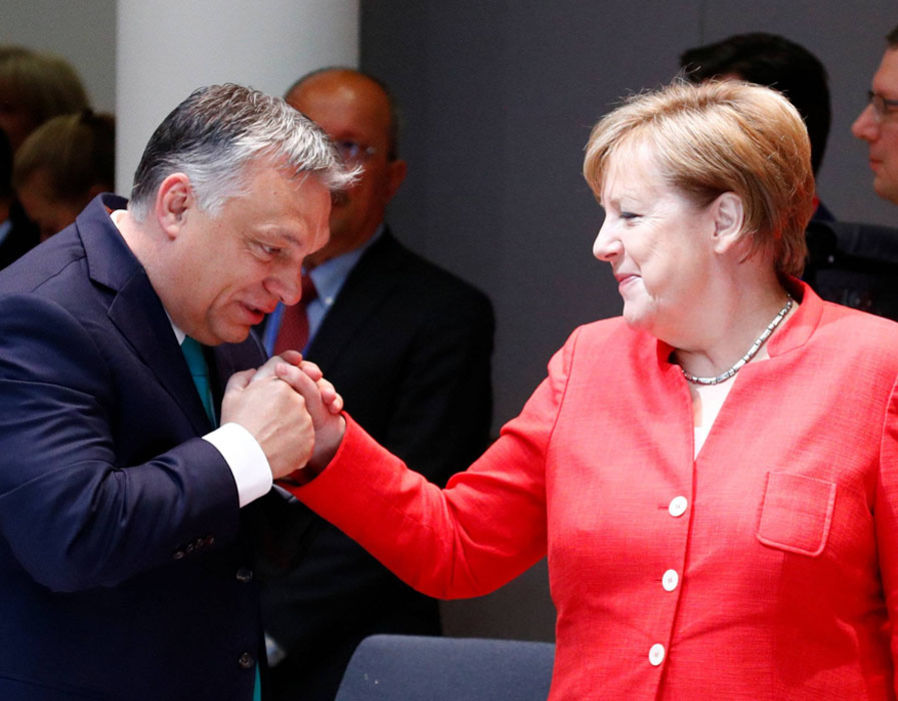 REUTERS
1 of 36
"The Commission claims there is insufficient evidence to investigate the allegations put forward by Priti Patel, yet it appears the Commission has not even bothered to ask basic questions of the Remain campaigns in question.
"This is in stark contrast to the Commission's actions on the Leave side, where flimsier allegations were enough for the Commission to open up multiple inquiries, and subject Leave campaigns to a multi-year onslaught, ending in findings that Vote Leave confidently expects to be dismissed when we appeal."
The spokesperson said BSIE reached its donation limit a month before the referendum and a group of new Remain groups "suddenly sprang to life as if from nowhere", getting donations from people who had bankrolled BSIE, using the same ad agencies and campaign material, and giving to each other.
"Their spending added up to well over a million pounds – but the Electoral Commission declares: 'move on, nothing to see here'," said the spokesperson.
Remoaners Club: These people hate Brexit!
Mon, January 16, 2017
Remainers are finding it hard to accept Brexit.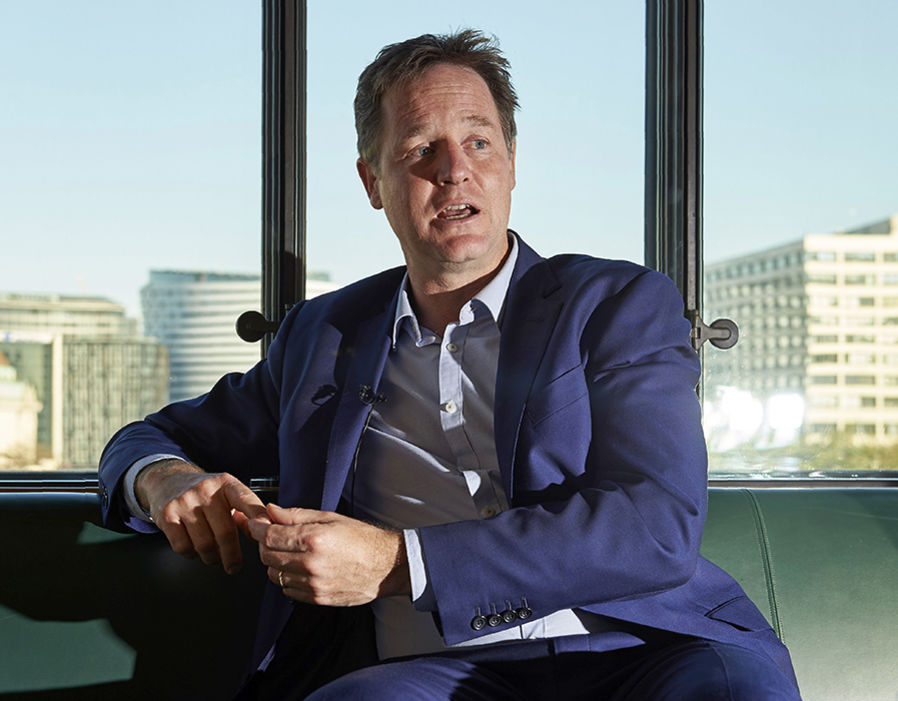 AFP/Getty Images
1 of 14
"One day the Commission will decide to look into the wrongdoings of the Remain campaign with the same vigour with which it has investigated unsubstantiated claims against Leave."
The Commission previously rejected a complaint that reported daily conference calls between BSIE and other Remain groups were evidence of joint working that demanded investigation.
When that ruling came out, in January, Ms Patel said it looked like "double standards" for the Commission to dismiss "clear evidence" of Remain campaigns colluding but to launch a full inquiry into Vote Leave despite "no evidence" of joint planning with fellow Brexit group BeLeave.
[ad_2]