[ad_1]

The EU needs to "change its approach" to avoid a no-deal Brexit, Jeremy Hunt has said.
Speaking at the start of a three-day tour of Northern Europe, the foreign secretary called on Jean-Claude Juncker's European Commission to show a "pragmatic approach" to negotiations.
He said: "The risk of no Brexit deal has been increasing recently. The British government is doing everything it can to avoid that outcome."
He added: "We have put some serious proposals on the table.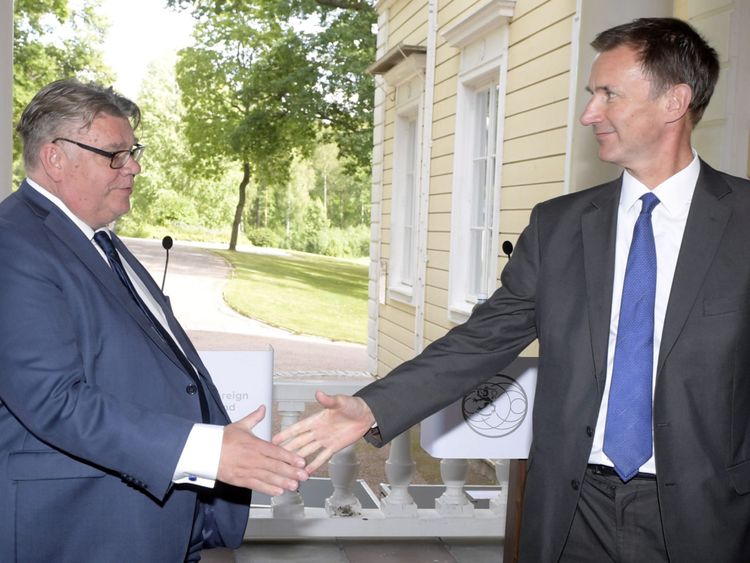 "But we do need to see a change in approach by the European Commission if we're going to have a pragmatic approach that works for everyone.
"I know that they are considering these proposals and we very much hope that we can make progress."
Mr Hunt was speaking at a news conference in Copenhagen with Danish counterpart Timo Soini as he set out on a trip that will also see him travel to Finland, Latvia and the Netherlands.
The government is understood to be ramping up warnings of a no-deal over the summer, after Theresa May faced criticism from some Conservative Brexiteers for her Chequers proposal.
Mrs May has insisted that "no deal is better than a bad deal".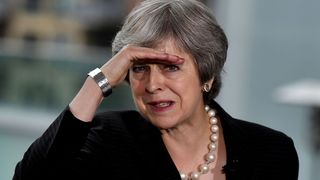 Some Eurosceptics have called on her to go one step further and pull out of the talks, talking up the benefits of Britain leaving with no deal.
Dominic Grieve, a Tory backbencher who led the rebellion to give MPs more power to control Brexit negotiations if they failed, said last month that no deal would put the UK in a "state of emergency".
"Basic services that we take for granted might not be available," he told Sky News.
Mr Hunt has previously said that Russian leader Vladimir Putin would be the "only person rejoicing" if Britain and Brussels failed to agree a deal.
[ad_2]