[ad_1]

Friends of David Cameron have denied suggestions he agrees with Boris Johnson that Theresa May's vision for Britain's future relationship with the European Union is "the worst of both worlds".
The former prime minister and Mr Johnson met on Thursday evening ahead of a key Brexit summit, in what was understood to have been a long-standing catch-up in which a number of issues were discussed.
A source earlier told Sky News that Mr Cameron – who was spotted enjoying himself at Wimbledon on Friday – agreed with the foreign secretary that the plan put forward by Mrs May is the "worst of both worlds".
But friends of the former PM later came out to deny this was the case, adding Mr Cameron "always thought a compromise would be needed" over the terms of the UK's departure from the EU.
Sir Craig Oliver, Mr Cameron's director of communications during his time in Downing Street, wrote on Twitter: "Claims that @David_Cameron thinks @theresa_may's position is the "worst of both worlds" are wrong.
"He has always understood compromise will be necessary. It's also wrong to claim he sees himself as 'the father of Brexit'. Why would that be true when he fought it tooth and nail?"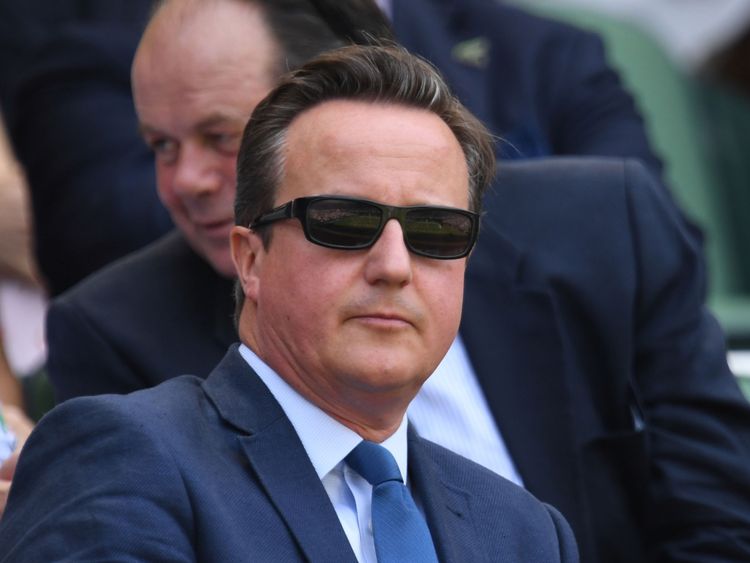 Mr Cameron called the EU vote and campaigned for Remain. He announced his resignation the morning after voters backed Brexit by a margin of 52% to 48% in June 2016.
The meeting comes as his successor gathers her cabinet at her Chequers country retreat in a bid to agree on what they want the UK's post-Brexit relationship with the EU to look like.
But there are vastly differing views on how closely, if at all, the UK should mirror Brussels' rules and regulations when it comes to issues such as trade and customs.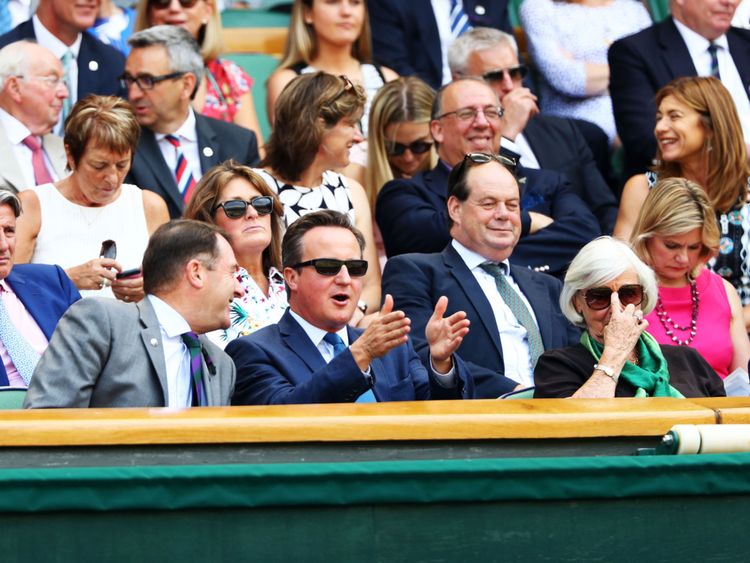 Leavers say sticking too close to them would not represent the will expressed by voters in the 2016 referendum to "take back control", while Remainers argue going too far the other way would lead to chaos for businesses.
The plans being considered by ministers could see the UK keep a "common rule book" with the EU for all goods, including agricultural and food products.
It has also been claimed that Downing Street is prepared to concede that plans to align the UK with EU regulations in this respect would make a free trade deal with the US unlikely – something Number 10 later dismissed as "categorically untrue".
Speaking ahead of the summit, which will last well into Friday evening, Mrs May said the government had "an opportunity and a duty" to reach an agreement.
"We want a deal that allows us to deliver the benefits of Brexit – taking control of our borders, laws and money and by signing ambitious new trade deals with countries like the US, Australia and New Zealand," she said.
"This is about agreeing an approach that delivers decisively on the verdict of the British people – an approach that is in the best interests of the UK and the EU, and crucially, one that commands the support of the public and parliament."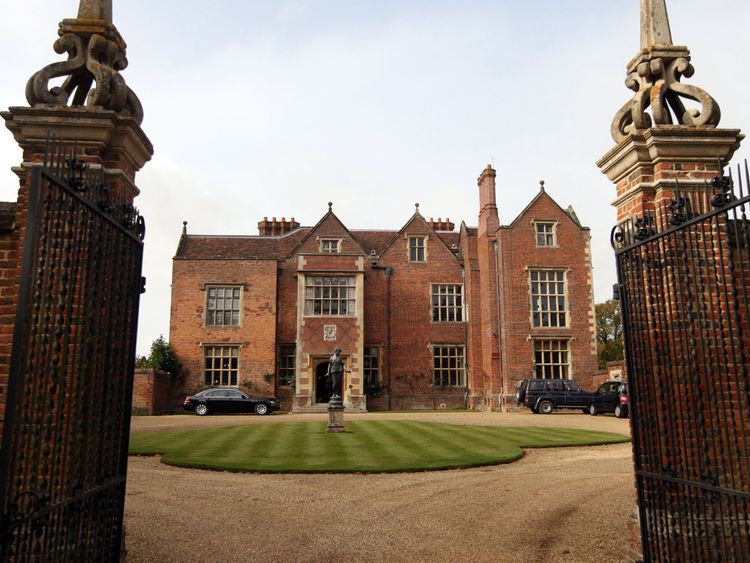 But the proposals revealed thus far have not gone down well with eurosceptic Tory MPs – and sparked speculation about whether there could be ministerial resignations.
Eurosceptic former cabinet minister Owen Paterson said the plans would represent a "complete breach of Theresa May's manifesto commitment, reconfirmed to me at PMQs yesterday [Wednesday], to leave (the) single market, customs union and European Court of Justice".
He added: "We would be out of Europe but still run by Europe."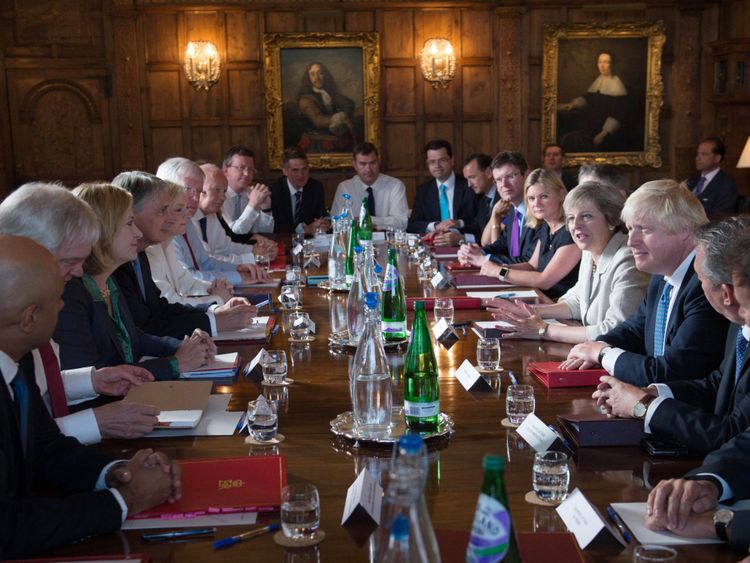 Lucy Allen said simply that "this is not Brexit", while Andrea Jenkyns said Brexit-backing MPs "cannot support any deal that restricts our trade with other countries".
She warned "from what we are hearing, (we are) prepared to vote against this".
One source said Leave-supporting backbenchers do not even think the PM's plans will end up being put to MPs because "Boris and David aren't having it".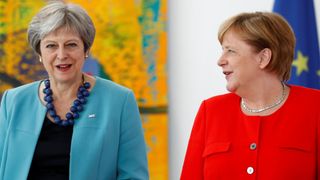 Brexiteers have received support from an unlikely quarter, with former deputy PM and staunch Remainer Nick Clegg tweeting: "I hate to say this, but Brexiters would be right to reject PM's plan.
"Dual EU/UK tariffs would create vast red tape, smugglers would boom,Parliament would be humiliated. MPs would rubber stamp goods/agri rules from Brussels – right to refuse would never be used as costs too high.
"Better to put this costly, bureaucratic, unworkable proposal out of its misery ASAP. Whatever Brexit means, it can't be this."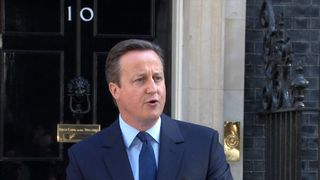 On the eve of the showdown, Brexit-backing ministers held their own private talks in Westminster.
Mr Johnson, David Davis, Michael Gove, Esther McVey, Penny Mordaunt, Andrea Leadsom and Liam Fox met at the Foreign Office.
Dr Fox, the international trade secretary, then spent 50 minutes at Number 10 with the PM.
A Downing Street source said Dr Fox had been "for a chat" and dismissed speculation he might resign.
But Sky sources say he sought reassurances about the UK's freedom to negotiate trade deals.
Regarding Mr Johnson, a source has told Sky News he has "no intention" of resigning.
[ad_2]