[ad_1]

Gina Miller has ruled out running to be the leader of the Liberal Democrats and warned that creating a new political party is not the answer to stopping Brexit.
The businesswoman and Remain campaigner insisted neither she nor the party had discussed the idea of her replacing Sir Vince Cable.
Asked by Sky News if she would run when he steps down, Ms Miller said: "No I wouldn't.
"I have much more to do both in my work of transparency in the investment world, and actually in the world of politics.
"As a transparency campaigner, I believe people have the right to know exactly what they're buying and exactly what the price is. That applies to Brexit, finance and everything else that I'm involved with."
Ms Miller was speaking ahead of the launch of a campaign called "end the chaos".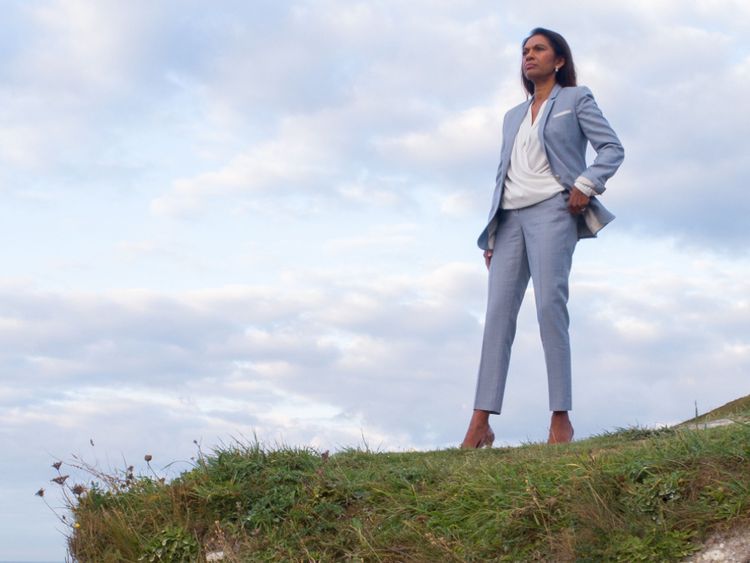 The project is billed as a "public service" that will see "unspun facts" published about Brexit and its progress.
Ms Miller hopes the "light of transparency" will "disinfect the poisonous and unproductive" Brexit debates the country is "sick of".
The 53-year-old came to prominence when she launched a successful legal bid to give MPs the power to trigger Article 50.
Asked whether her campaign was the preface to launching a political career, Ms Miller told Sky News: "There is no place for another political party in politics.
"When I say a movement I think there is a right for people to get together and use their voice and take back control of the irresponsibility that's happening in our politics at the moment."
Ms Miller added that she thought the UK was "heading to either a general election or another vote".
Paul Oakley, UKIP's general secretary, said the plan amounted to a "hope of betraying Brexit".
[ad_2]