[ad_1]

Jeremy Corbyn has apologised for sharing a platform with people "whose
views I completely reject".
It follows a complaint made by the The Campaign Against Antisemitism (CAA) to the Equality and Human Rights Commission concerning a 2010 Holocaust Memorial Event, which Mr Corbyn attended.
One of the key speakers, Auschwitz survivor Hajo Meyer, was an outspoken critic of Israel, who had claimed that the country was using the Holocaust to justify crimes against the Palestinians.
He had also previously said that Israel wanted to forment anti-Semitism in the world to encourage more Jews to migrate there.
Responding to the CAA charge Mr Corbyn said: "The main speaker at this Holocaust Memorial Day meeting, part of a
tour entitled 'never again – for anyone', was a Jewish Auschwitz survivor. Views were expressed at the meeting which I do not accept or condone.
"In the past, in pursuit of justice for the Palestinian people and peace in Israel/Palestine, I have on occasion appeared on platforms with people whose views I completely reject.
"I apologise for the concerns and anxiety that this has caused."
Gideon Falter, chairman of the CAA, said: "The evidence shows beyond all doubt that Jeremy Corbyn is an anti-Semite and the Labour Party has become institutionally anti-Semitic.
"The problem is not one man but an entire movement which has hijacked the anti-racist Labour Party of old and corrupted it with a racist rot."
The CAA complaint is the latest twist in the ongoing story of allegations of anti-Semitism within the Labour Party.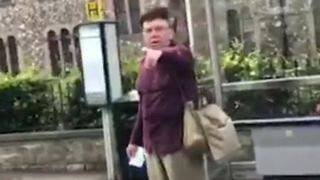 On Tuesday Mr Corbyn came under pressure to expel an key ally, National Executive Committee member Peter Willsman from the party after he was recorded claiming Jewish "Trump fanatics" ere behind recent claims of anti-Semitism.
[ad_2]