[ad_1]

Jeremy Corbyn will round off Labour's conference with a blistering attack on "greed-is-good capitalism" and promises of more free childcare and a "green jobs revolution".
But the most controversial part of his speech to delegates in Liverpool will be what will be seen as an attack on the handling of the 2008 financial crash by Labour's Gordon Brown and Alistair Darling.
Mr Corbyn will say: "Ten years ago this month, the whole edifice of greed-is-good, deregulated financial capitalism, lauded for a generation as the only way to run a modern economy, came crashing to earth, with devastating consequences.
"But instead of making essential changes to a broken economic system, the political and corporate establishment strained every sinew to bail out and prop up the system that led to the crash in the first place.
"People in this country know – they showed that in June last year – that the old way of running things isn't working any more. That's why Labour is offering a radical plan to rebuild and transform Britain."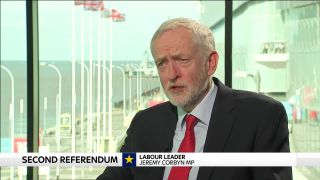 On his childcare pledge, Mr Corbyn will tell conference delegates the current "patchy support for childcare" is holding back too many parents and families.
Ahead of the speech, Mr Corbyn told Sky News: "If a two-year-old doesn't get a place in a nursery, then that two-year-old is likely to have a smaller vocabulary than other children, less social awareness, probably achieve less in primary school, achieve less in secondary school and ultimately achieve less in life.
"We've got to give all our children the very, very, very best start in life.
"So what we're saying is that we, community as a whole, should spend four to five billion pounds on funding early years opportunities from two to four-year-olds to get 30 hours a week at least and go on beyond that so they get as much childcare as they need.
"The wealthy parents will pay for that beyond 30 hours a week, but children getting a chance in life means they'll achieve more. And do you know what, when children achieve more, we will achieve more."
On so-called "green jobs", Mr Corbyn will say Labour will work with industry and unions to create 400,000 jobs and set an ambitious target to reduce net carbon emissions by 60% by 2030 and to zero by 2050.
Investment will be focused on offshore and onshore wind, solar energy and home energy efficiency. The insulation programme will create 160,000 jobs alone, spread across the UK.
"There is no bigger threat facing humanity than climate change," Mr Corbyn will say. "We must lead by example.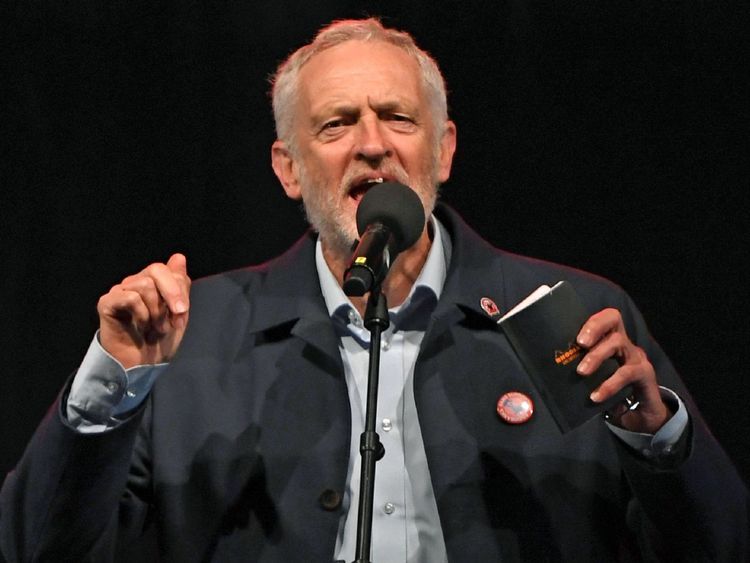 "Our energy plans would make Britain the only developed country outside Scandinavia to be on track to meet our climate change obligations."
Responding to Mr Corbyn's childcare announcement, Tory education minister Nadhim Zahawi MP said: "Jeremy Corbyn has shown time and again he can't be trusted to deliver his promises.
"Just look at his U-turn on student debt. This is the 36th unfunded promise Labour have made since the last election.
"We are spending a record amount on childcare – £6bn a year by 2020 – have introduced 15 hours of free childcare to the most disadvantaged two-year-olds for the first time and delivered on our 2015 commitment to give working parents of three and four-year-olds 30 hours of free childcare – more than Labour promised – all funded through our balanced approach to the economy."
[ad_2]