[ad_1]

Donald Trump should be judged on his actions and not just his words when it comes to Russia, Foreign Secretary Jeremy Hunt has declared.
Making his first trip to the US since being appointed to his new role last month, Mr Hunt called on the EU to ensure its sanctions against Moscow are "comprehensive and that we truly stand shoulder to shoulder" with America.
In his address, the foreign secretary described how Russia's "aggressive and malign behaviour undermines the international order that keeps us safe" and claimed Vladimir Putin's foreign policy "makes the world a more dangerous place".
Mr Trump recently faced fierce criticism following his summit with Mr Putin in Helsinki, Finland, after which he was forced to revoke his claim he saw no reason to believe Russia interfered in the 2016 US election.
However, despite the apparently friendly nature of the pair's meeting, Mr Hunt insisted he was confident the US would agree with Britain's characterisation of the threat posed by Russia.
Mr Hunt said: "It's very important to look at what he [Mr Trump] does as well as what he says."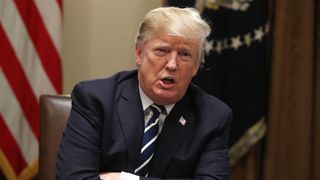 The foreign secretary noted how it was Mr Trump's administration who were first to take economic action against Russia following the use of nerve agent novichok in Salisbury earlier this year.
"If you look at the actions of President Trump, what you see is an approach to foreign policy that is different to his predecessors, but is absolutely focused on upholding the international order," he said.
"But, he does it in a different way. What he's saying is, where there are things that are not working, he's going to call them out but – in the case of President Putin – it is incredibly important at the same time to have a dialogue because he is a major nuclear power.
"The same reason that, as a president, he was prepared to take big political risks to meet [North Korea leader] Kim Jong-Un.
"But, I think if you look at his actions, he's also prepared to be very tough.
"Tougher actually than a number of his predecessors to make sure people get the message about vital red lines when it comes to the international order."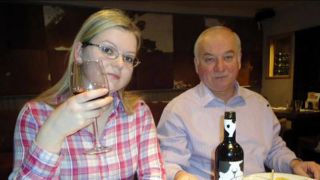 Earlier this month, the US announced it will impose restrictions on the export of sensitive technology to Russia because of the Salisbury poisonings, with sanctions to be ramped up if Moscow does not take "remedial" action within 90 days.
Answering a question from Sky News, Mr Hunt said: "The EU and our European allies actually joined with Britain and calls from Theresa May and my predecessor in taking very, very robust action earlier this year when we first had those Salisbury attacks.
"So, this is why I think we can draw some confidence from what's happened to date that we're beginning to restore very important red lines when it comes to the use of chemical weapons."
Concerns have been raised about European countries' commitment to standing firm against Russia after Austria's foreign minister invited Mr Putin to her wedding.
Karin Kneissl, who danced with Mr Putin at the ceremony, has been accused of undermining EU foreign policy, with Austria currently holding the presidency of the European Council.
Mr Hunt's address coincided with the US Treasury imposing fresh sanctions against Russian actors in connection with the Kremlin's aggressive cyber attacks.
[ad_2]