[ad_1]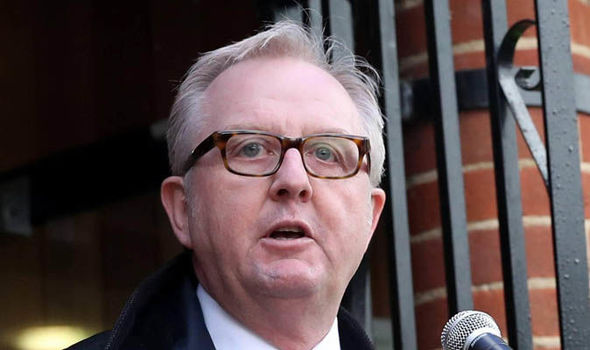 Ian Austin has accused Jeremy Corbyn of "supporting and defending" extremists and anti-Semites (Image: PA )
Pete Willsman told a meeting of the party's ruling National Executive Committee, where he is one of nine hard left elected members, that some Jewish critics of Labour were "Trump fanatics making up information without any evidence at all".
He said he had never seen anti-Semitism in the party and suggested asking dozens of rabbis who have urged Labour to adopt in full an international definition of anti-Semitism, instead of omitting some of its examples, "where is your evidence of severe and widespread anti-Semitism in this party".
Jewish leaders want Labour to expel Mr Willsman and demanded confirmation that Mr Corbyn and Labour general secretary Jennie Formby were at the meeting, and if so whether they remonstrated with him at the time.
Senior Labour MP Yvette Cooper told the BBC that Mr Willsman's comments were "appalling" and that he should not stand in the current party elections to the NEC.
"We do need action," the former minster told the BBC.
"And also, given that we are in an election for the NEC at the moment, I think it would be very helpful if Jeremy Corbyn could ask Pete Willsman to stand down from those elections, because I think that would actually help us make clear that the Labour Party is going to take seriously anti-Semitism in future."
Labour deputy leader Tom Watson Tweeted: "For the avoidance of doubt: Peter Willsman is and always has been a loud mouthed bully. He disgusts me."
But people posting responses to Mr Watson's Tweet demanded to know if he was actually going to do anything against the NEC member.
Jewish Labour Movement chairwoman Luciana Berger said Mr Willsman's comments were "sickening".
The Board of Deputies of British Jews, made up of almost 300 representatives elected by synagogues and community organisations, said Labour had let Mr Willsman off lightly by not taking disciplinary action against him.
President Marie van der Zyl pointed to Labour's swift threat of disciplinary action against senior Labour MPs Dame Margaret Hodge and Ian Austin for angrily condemning Mr Corbyn and his supporters over anti-Semitism.
Mr Willsman said not all of what he had said had been "accurately reported" but he "deeply apologised" for any offence caused by his comments, which were captured in a recorded clip acquired by the Jewish Chronicle newspaper.
Hundreds protest against anti-Semitism in Westminster
Mon, March 26, 2018
The Jewish community has condemned Labour leader Corbyn's 'systematic failure' to deal with anti-Semitism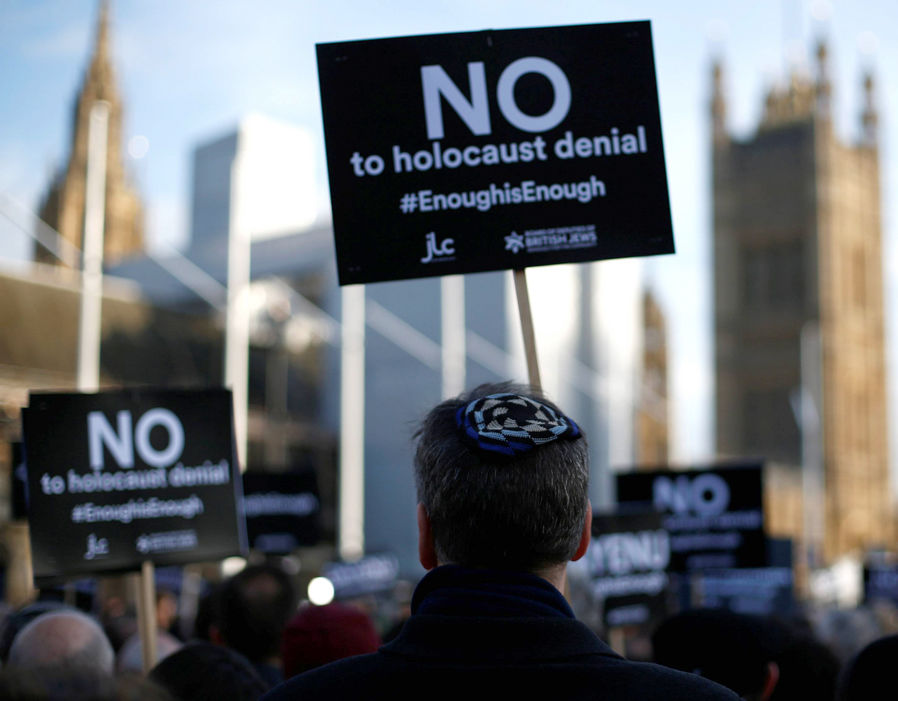 REUTERS
1 of 11
"I accept that what I did say, and the way I said it, fell short of the requirement, which I accept, for discussions of contentious issues to be conducted in a fully civil and respectful way," he said.
The tape appears to included sounds of other people trying to get him to wind up his rant as its continues.
Labour said it did not comment on individual cases.
Left-wing MP and Jeremy Corbyn loyalist Chris Williamson Tweeted that his whole family had just voted in the NEC elections for Mr Williamson and the other eight members of the so-called JC9, adding: "We need to elect them all to secure the democratisation of our party."
The Campaign Against Anti-Semitism (CAA) meanwhile has referred Labour to the Equality and Human Rights Commission, it announced.
It is complaining about Mr Corbyn chairing an event on Holocaust Memorial Day in 2010 in which Israelis were compared to Nazis and a speaker decried the "Holocaust religion", and about his comment to Iran-backed Press TV that the "hand of Israel" was behind an Islamist terror attack in Egypt.
The group is also complaining about Labour's failure to adopt the international definition of anti-Semitism and about the party's "victimisation" of MPs including Dame Margaret (Hodge) and Mr Austin – who it has now made honorary CAA patrons to recognise them as "heroes" for facing down anti-Semitism in the party.
CAA chairman Gideon Falter said: "The problem is not one man but an entire movement which has hijacked the anti-racist Labour Party of old and corrupted it with a racist rot.
Tessa Jowell given roaring applause by House of Lords after cancer speech
Thu, January 25, 2018
Tessa Jowell, who is suffering from a rare and aggressive form of brain cancer, called for greater collaboration between hospitals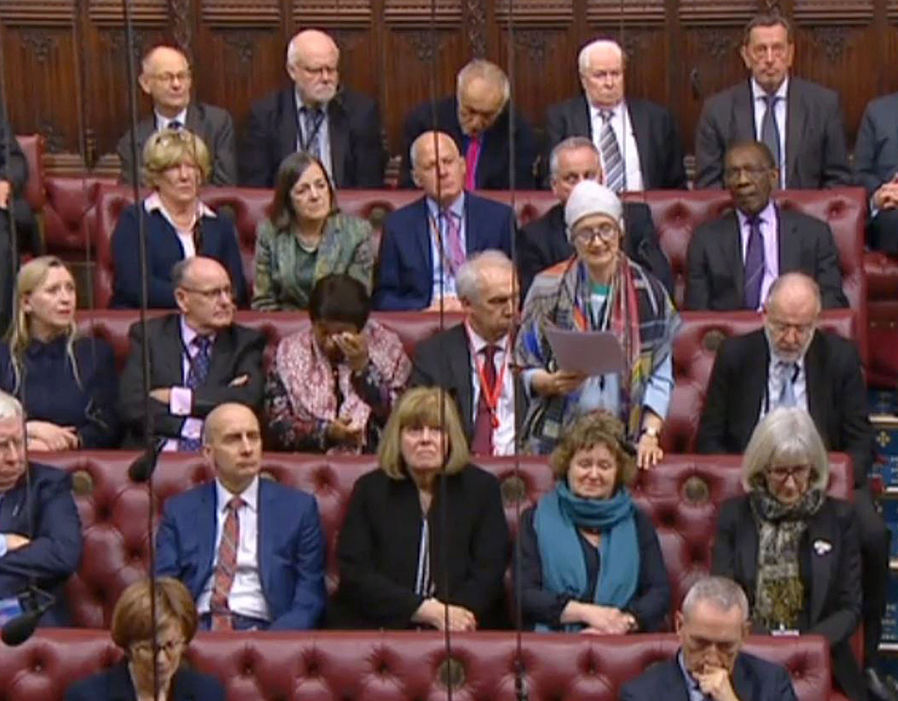 PA Wire/PA Images
1 of 10
"We cannot allow this existential threat to British Jews and British society to persist, but we have seen time and again that Mr Corbyn and the Party have no intention of taking action. That is why we have now taken the extraordinary step of calling in the Equality and Human Rights Commission."
Mr Willsman last night issued a statement apologising for his behaviour at the NEC meeting, "which I deeply regret".
He insisted he had been trying to make clear his belief that anti-Semitism was not "widespread" in Labour but that "we do have a problem which needs stamping out. One anti-Semite is one too many.
"I recognise the offensive nature of my comments and that in diminishing the experiences of those who face anti-Semitism in our party and society, I showed a lack of the sensitivity required for discussions around racism.
"I will be referring myself to receive equalities training so I can better understand how to approach discussions of such issues in a respectful way."
[ad_2]