[ad_1]

Meanwhile, Jewish groups rebuffed Jeremy Corbyn's latest attempt to draw a line under the row despite the Labour leader apologising for the hurt caused by the situation.
Mr Watson broke ranks with his leader by calling for an end to disciplinary action against Ian Austin and Dame Margaret Hodge – MPs who have criticised Mr Corbyn – and the adoption in full of the International Holocaust Remembrance Alliance (IHRA) definition and examples of anti-Semitism.
That provoked a furious and occasionally abusive online campaign aimed at Mr Watson but the senior MP received support from a number of parliamentary colleagues.
Mr Watson said: "It sometimes feels like people have been calling for me to stand down from day one but I never, ever thought I'd be facing demands to £resignwatson for standing up for people who are facing prejudice and hate."
Former foreign secretary David Miliband was among those backing Mr Watson, saying he had recognised "the gravity of Labour's situation".
In a sideswipe at Mr Corbyn, the former MP said: "Power reveals. In this case it has revealed myopia and sectarianism at the top, betraying Labour's history and failing the needs of the country."
Wes Streeting, a prominent critic of Mr Corbyn, said the situation was a "cesspit", writing: "Imagine demanding the resignation of our deputy leader because he's called for meaningful action against racism."
Mr Corbyn had sought to defuse the row with a video message insisting he was working to drive anti-Semitism out of the party.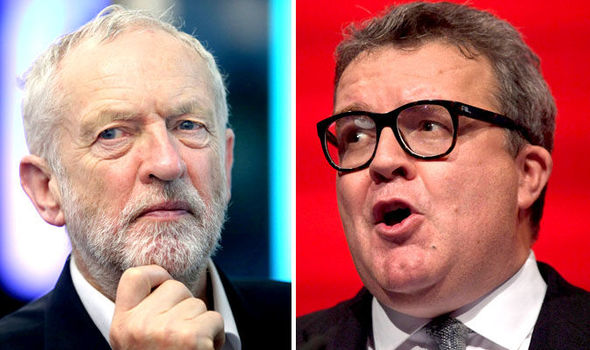 Tom Watson has come under fire as Corbynistas claim he is undermining the Labour leader (Image: PA)

Power reveals. In this case it has revealed myopia and sectarianism at the top, betraying Labour's history and failing the needs of the country
He said: "I am sorry for the hurt that has been caused to many Jewish people. We have been too slow in processing disciplinary cases of, mostly, online anti-Semitic abuse by party members.
"We are acting to speed this process up.
"People who hold anti-Semitic views have no place in the Labour Party. They may be few – the number of cases over the past three years represents less than 0.1% of Labour's membership of more than half-a-million – but one is too many.
"Our party must never be a home for such people and never will be. People who use anti-Semitic poison need to understand: you do not do it in my name or the name of my party. You are not our supporters.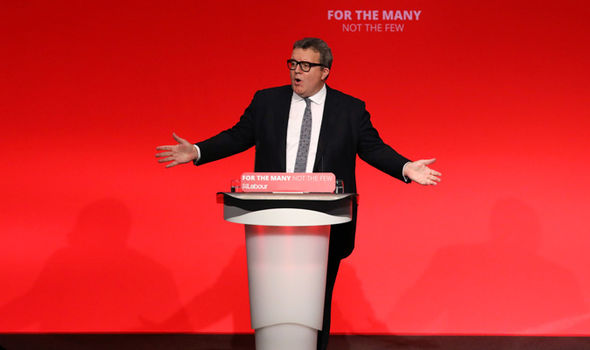 Watson said the antisemitism scandal could lead to Labour's 'eternal shame' (Image: GETTY)
"And anyone who denies that this has surfaced within our party is clearly actually wrong and contributing to the problem."
But his message failed to win over Jewish groups.
In a joint message, Marie van der Zyl, president of the Board of Deputies of British Jews, and Jonathan Goldstein, chairman of the Jewish Leadership Council, accused Mr Corbyn of failing to acknowledge his own "problematic" history.
"Until Corbyn can honestly and fully own up to the problematic nature of some of his own past actions, he will struggle to lead the cultural change that is needed to clear the decks of a loud minority within Labour who behave in this way," they said.
In a New Statesman article, they said the leader's office had asked whether it would be insensitive to release a statement on Friday afternoon, when Jews would be preparing to observe the Sabbath.
"We said it would be an act of tremendous bad faith. He clearly ignored us."
The Holocaust Educational Trust's chief executive, Karen Pollock, also highlighted Mr Corbyn's past actions, including in 2010 presiding over an event "comparing Israel to the Nazis", in 2011 supporting a change from Holocaust Memorial Day to "genocide awareness day", and in 2012 chairing an event "where a speaker referred to victims of the Holocaust as now being the 'torturers"'.
She said: "To do it once is a mistake, twice perhaps careless, but multiple times? Deliberate. It seems to me that Jeremy Corbyn is a serial offender."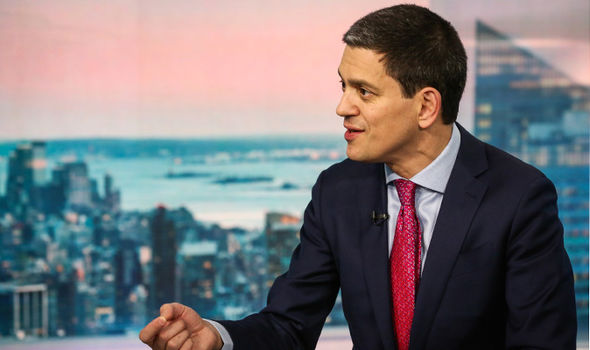 David Miliband hit out at the Labour leader (Image: GETTY)
Prominent Jewish Labour MP Luciana Berger told BBC Radio 4's Westminster Hour: "We are looking for action – what is the leadership of the Labour Party under Jeremy Corbyn actually going to do?
"If you listen very closely to the words in the video and read the piece that was released on Friday evening there isn't anything different that the Labour Party, at the moment, is going to do to ameliorate what is a very, very, very serious situation."
She added: "You only have to look online today to see the bile and the filth that is being said still in the Labour Party's and in Jeremy Corbyn's name."
Shadow Treasury minister Anneliese Dodds added her voice to calls for the cases against Dame Margaret and Mr Austin to be dropped, telling Westminster Hour: "My personal view is I don't really see the merit in pursuing this.
"What John McDonnell said about this was perfectly reasonable. He said people can say things in the heat of the moment but actually these cases really should just be quietly dropped."
[ad_2]