[ad_1]

Labour's shadow equalities minister is facing calls to quit after being accused of using a homophobic slur.
Carolyn Harris, who is also the party's deputy leader in Wales, allegedly "outed" her former constituency office manager Jenny Lee Clarke.
Ms Clarke, 42, made the claim during a crown court trial earlier this week in which she was cleared of forgery and fraud.
She said Mrs Harris referred to her "dyke boots" when they worked together for another MP.
Mrs Harris told jurors at Cardiff Crown Court that she could not remember using the phrase but said if she had it would have been "banter".
She has now apologised.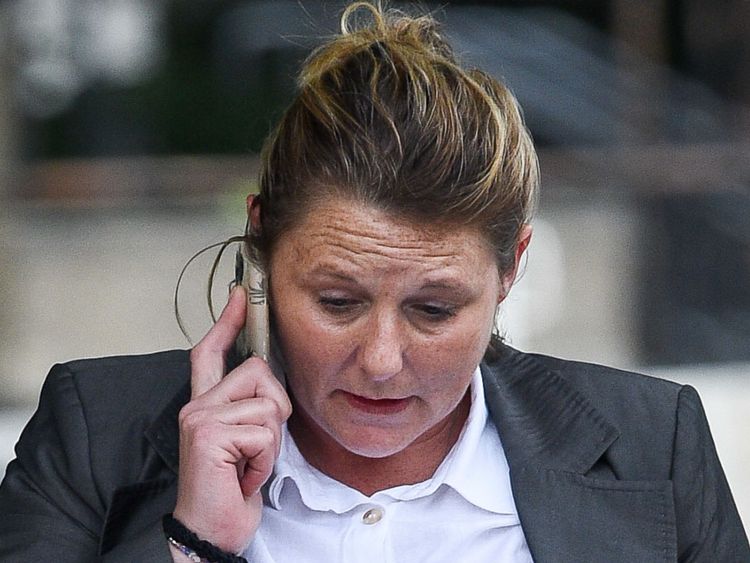 Jenny Rathbone, a Labour Welsh Assembly member, called on Mrs Harris to stand down from her frontbench role to "clear her name".
Hannah Blythyn, a Welsh government environment minister and former chairwoman of LGBT Labour, also tweeted: "It's never banter – it's homophobic language.
"It's not appropriate. It's not okay. Disappointed and saddened by this."
Mrs Harris later said she "did not remember making such a comment and hearing it alleged in court struck me to the core".
"In looking to answer – honestly – I said that in the context of our time working together that 'If I did it would have been banter,'" she added.
"I was trying to express that I would not want anyone to feel as if I were targeting them because of their sexuality, something I would never do.
"But I failed, with clumsy language that only served to make it appear as if I was trying to minimise the issue.
"I understand that banter was an entirely inappropriate – indeed offensive – word to use.
"It is a word that many LGBT people have heard used to justify homophobic abuse for too long. And I apologise – unreservedly and unequivocally – for my use of it.
"I try to be a good ally and use my platform to highlight the experiences of LGBT people.
"If I have fallen short, in my understanding or in my words, I can only hope that my actions to support the LGBT community in recent years as an MP and in the future will help heal any hurt."
[ad_2]