[ad_1]

Boris Johnson has been offered help to move out of the government mansion reserved for foreign secretaries he still occupies, two weeks after quitting the post.
The Uxbridge and South Ruislip MP's home in central London was targeted by a spoof removals firm, who said they "knew how important leaving is" to him.
A van emblazoned with "Leave Means Leave" and "Removals Ltd" parked outside the building, with fake workers carrying boxes labelled "Boris Johnson's chances of becoming PM" and "Boris Johnson's dreams".
They donned dust-protective clothing and took along bubble-wrap, mugs and a kettle.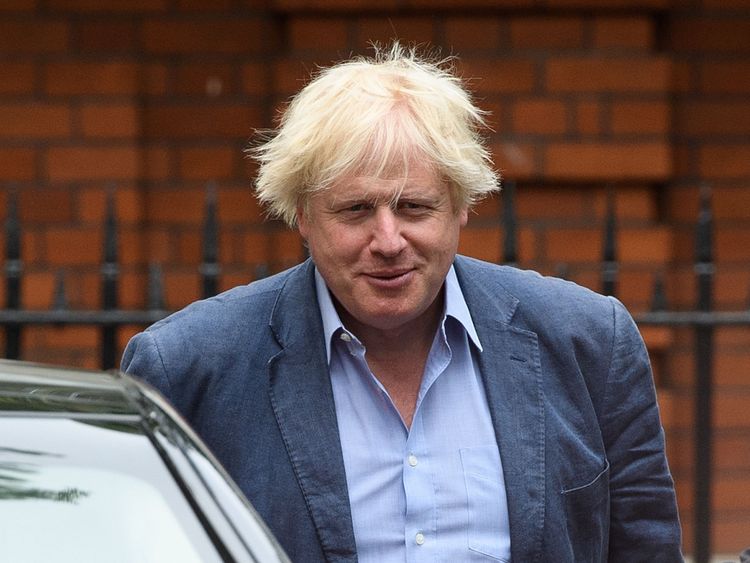 Mr Johnson resigned from his role as foreign secretary just hours after then Brexit secretary David Davis left his post earlier this month.
The People's Vote campaign was behind the stunt, to promote their call for a referendum on the final terms of a Brexit deal.
A spokesperson said: "In typical Boris Johnson fashion, he wants to have his cake and eat it; by resigning as foreign secretary but keeping the grace and favour lad pad in central London…
"Our futures are being screwed by Boris so we might as well get some clarity on his."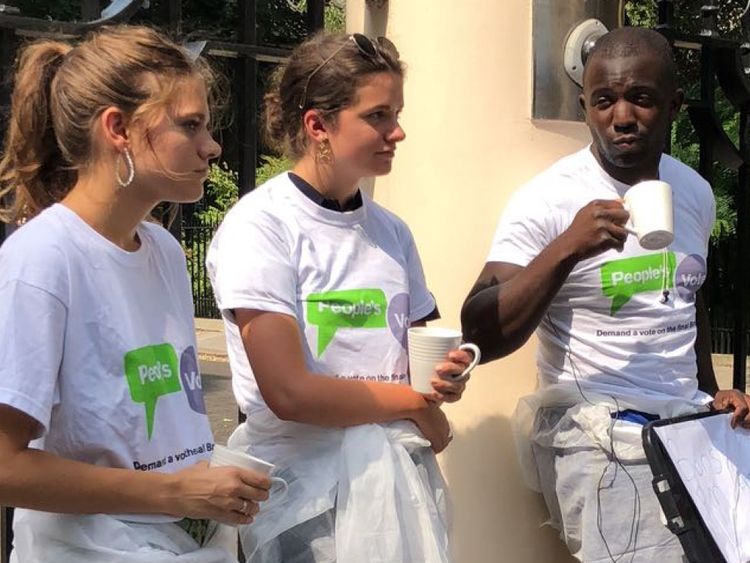 Alastair Cambpell, a former head of communications at Downing Street and a pro-EU campaigner, wrote on Twitter: "It is not his house. It is a government residence. He is not in the government.
"The homeless on the streets round the corner have every bit as much right as he does to stay there.
"Charlatan. Utterly without shame or values."
A Foreign Office spokesperson told Sky News: "Former ministers are expected to leave official residences as quickly as practicable at the end of their tenure, taking into account their personal circumstances and family requirements.
"We can confirm there is no additional cost to taxpayers involved."
Sky News understands the new foreign secretary, Jeremy Hunt, is able to make use of the building for official engagements "as normal".
Mr Johnson has also paid all running costs of the private lving area, including utility bills and council tax.
[ad_2]