[ad_1]

A controversial giant balloon of London Mayor Sadiq Khan dressed in a bikini has been flown over Parliament Square.
The 29ft-tall blimp is part of a campaign that is trying to get him removed from office.
Organisers have raised more than £58,000 on a crowdfunding site to fly the blimp over the capital this weekend.
They claim crime has risen sharply during his time in the job and want to use the inflatable to "demonstrate our unhappiness with him as our mayor of London".
Mr Khan has appeared relaxed about the stunt, after defending a similarly huge balloon depicting a spray-tanned Donald Trump in a nappy which soared above the city during his first presidential trip to the UK.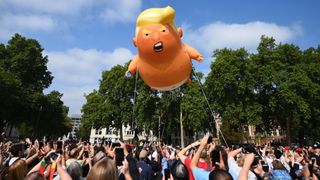 The mayor said people were welcome to look at him in a yellow bikini but joked: "I don't really think yellow's my colour though".
More than 3,400 people have donated to the cause, which its organiser says is aimed at ensuring the mayor loses his job at the next election in 2020.
"Under Sadiq Khan, we have seen crime skyrocket to unprecedented levels," the crowdfunding page read.
"People in London don't feel safe and they aren't safe, 81 murders this year alone! Khan Out."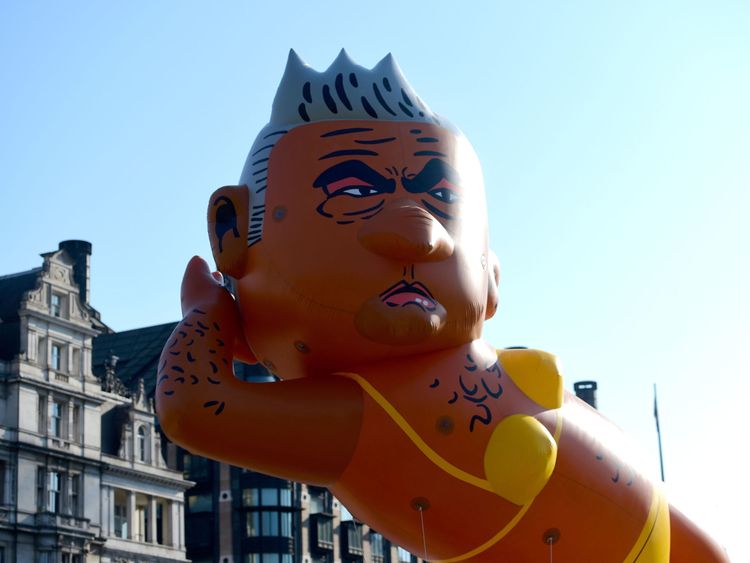 London has seen a surge in street violence this year, with the number of knife and gun crimes rising.
The bikini design of the inflatable pokes fun at his decision to ban adverts on the Tube showing a woman in a similar swimsuit.
It featured the caption "are you beach body ready?" – which was said to promote an unhealthy body image.
[ad_2]