[ad_1]

Theresa May will meet with French president Emmanuel Macron this week as she attempts to sell her Brexit plan to EU leaders.
The prime minister and Mr Macron are to meet at his presidential retreat at Fort Bregancon near Toulon, in the south of France.
Mrs May's visit comes amid an apparent attempt by ministers to go over the heads of Brussels officials with a direct Brexit plea to the EU's national governments.
Ahead of talks with his own French counterpart on Tuesday, Foreign Secretary Jeremy Hunt called on France and Germany to push EU chief Brexit negotiator Michel Barnier into a "pragmatic and sensible outcome".
He warned Brussels' current approach to the UK's departure could prompt a "breakdown in relations and trust between Britain and European countries", resulting in a "profound geo-strategic mistake".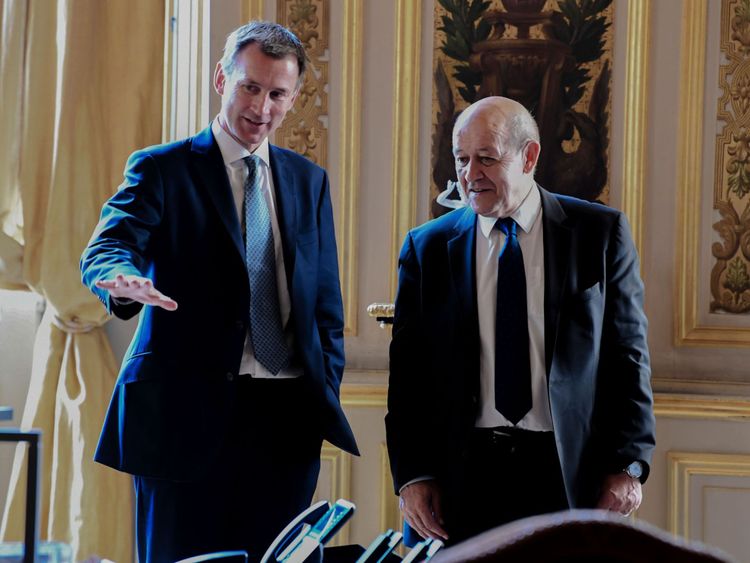 As part of a summer charm offensive by cabinet ministers to sell Mrs May's Brexit proposals to EU nations, Mr Hunt will also visit Vienna on Wednesday.
In an interview with the Evening Standard, he said: "The probability of no deal is increasing by the day until we see a change of approach from the European Commission who have this view that they just need to wait and Britain will blink.
"That is just a profound misunderstanding of us as a nation.
"There is real chance of no deal by accident. Everyone is assuming, no, no, no, this will never happen. Well, actually, it could.
"France and Germany have to send a strong signal to the Commission that we need to negotiate a pragmatic and sensible outcome that protects jobs on both sides of the Channel because for every job lost in the UK, there will be jobs lost in Europe as well if Brexit goes wrong."
Mr Hunt, who also visited China earlier this week, cautioned a "no deal" Brexit would be an economic "tragedy" for the EU and would "change British public attitudes towards Europe for a generation".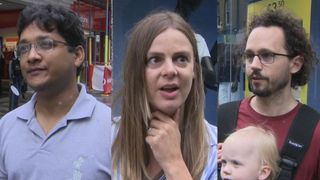 The former health secretary backed Remain at the 2016 EU referendum but has since said he would change his mind in favour of Brexit, citing the "arrogance" of the EU in Brexit talks.
Mr Hunt insisted both the City of London and the UK as a whole would "find a way to thrive" in the event of a "no deal" Brexit, reasoning: "We are Britain, we are that sort of country. We have solved these kinds of problems.
"What would be less easy to solve would be the breakdown in relations and trust between Britain and European countries that would happen in that situation and I think that would be a profound geo-strategic mistake.
"This is a time of massive uncertainty."
Last week, Mrs May held talks with Austrian Chancellor Sebastian Kurz and Czech Prime Minister Andrej Babis in Salzburg before heading off on the first of her summer holidays in Italy.
Other cabinet ministers are also believed to be planning summer trips to meet their European counterparts.
The attempt to persuade EU governments to back the prime minister's Brexit proposals, as agreed by ministers at Chequers earlier this month, follows Mr Barnier mounting strong opposition to her customs plan.
Yet, despite the bid to try and dislodge EU nations from the position of Brussels officials, Czech Europe minister Ales Chmelar last week insisted there was unity behind Mr Barnier's approach to Brexit.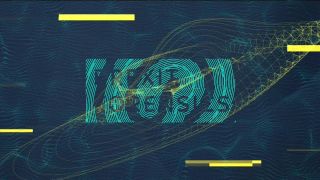 With the EU and UK still to complete a divorce agreement, fears have risen of a no deal Brexit.
Sky News has revealed government plans for a 13-mile post-Brexit lorry park on the M20 motorway may last for many years after the UK's departure from the bloc.
But, Education Secretary Damian Hinds played down concerns of a no deal outcome.
He said: "We're working towards a good deal with partners in the EU.
"It's in Britain's interests to have a good deal, it's in the interests of the 27 nations of the EU to have a good deal.
"We're also planning for a no deal scenario and that's, of course, very important. You need to make all those contingencies and so on.
"But, I don't envisage a no deal scenario because we're working towards a good deal that works for Britain but also works for the other countries."
[ad_2]