[ad_1]

Next year's Grand National might see an absence of Irish jockeys and horses if the UK leaves the EU without a Brexit deal, according to horseracing authorities.
The annual showpiece event at Aintree racecourse, Liverpool, will take place little more than a week after the UK's formal departure from the EU on 29 March, 2019.
The British Horseracing Authority (BHA) has voiced fears the race could be affected in the event of a "no-deal" Brexit, if the European Commission rejects UK efforts to keep the current "streamlined" process for transporting horses.
Last week, the government revealed the first batch of papers detailing Whitehall plans for a no-deal exit, which raised fears for shoppers, farmers, businesses, NHS patients and UK expats.
It comes as ministers step up preparations for leaving the EU without a withdrawal agreement, which cabinet minister Liam Fox has estimated at a "60-40" chance.
Horseracing currently enjoys a tripartite agreement between Britain, Ireland and France, which allows free movement of horses between the countries.
There are around 26,000 movements of thoroughbred horses each year between the three countries, according to the BHA.
Despite being in place since the 1960s, the three-country agreement became enshrined in EU law when the UK and Ireland joined what was then the Common Market.
There are now concerns it could fail to exist beyond Brexit, if the EU and Britain fail to negotiate a deal.
The BHA's Ross Hamilton told BBC Radio 5 Live: "If the position was that the UK government chose to immediately put up borders and tariffs, then it would make it extremely difficult for thoroughbreds to move.
"It would be only a month ahead of the Grand National in 2019, which would be quite an impact – a threat to potentially Irish horses participating in that race, Irish jockeys being able to compete in our races over here if it was a really hard no-deal Brexit."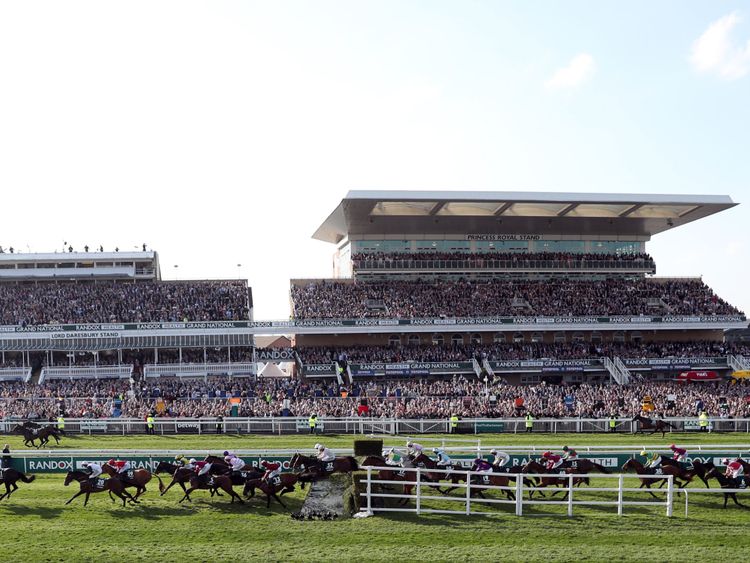 The BHA has stressed the easy movement of horses is not just an "economic" issue, but also a matter of animal welfare.
However, the organisation is reassured by the government's position, following talks with Whitehall departments since the 2016 Brexit vote.
Mr Hamilton said: "We've been engaging very closely with DEFRA [Department for Environment, Food and Rural Affairs] and DCMS [Department for Culture, Media and Sport] since even before the referendum took place, about what the implications would be.
"The UK government's position, based on what we've seen in some of the papers and what we may see in the coming weeks, is they will want to try to carry on with things, as far as possible, that they can beyond Brexit.
"The question will be – and this is a matter for our colleagues in Ireland and France to be representing to their own governments and the Commission – is whether the Commission chooses to reciprocate that."
He added next year's Grand National would be "no different at all" if the UK government "does what it says it will and the EU reciprocates".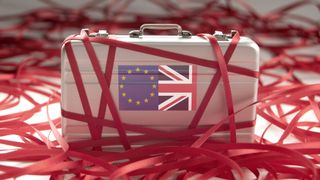 But, in the event the EU turns down UK efforts to maintain the status quo, Mr Hamilton said: "I think there would be an issue about whether or not Irish trainers would be comfortable with taking their horses over to the UK, [or] if they were able to get them back into Ireland after the race.
"That would be a potential impact."
Yet, he stressed other major horseracing events such as Royal Ascot attract horses from many countries outside the EU as part of a "hugely international sport" and under "established procedures" for transporting horses.
Mr Hamilton also stated he was not hearing too many concerns about the impact of Brexit on the sport as "we have been proactive as an industry in communicating all of the different things and scenarios that will happen, and we are doing a lot of preparatory work as an industry that if that scenario will unfold we will put in a lot of measures".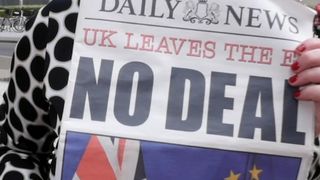 On Sunday, Ireland's foreign minister Simon Coveney played down fears of a no-deal Brexit, describing it as "very, very unlikely".
Sky News has contacted the Department for Environment, Food and Rural Affairs for comment.
[ad_2]