[ad_1]

Shoppers could soon be paying more for plastic bags under new government plans to tackle the "blight" they leave in waste.
Prime Minister Theresa May is to launch a consultation on raising the minimum charge for plastic bags from 5p – potentially doubling it to 10p.
It will also consider making all retailers – not just big businesses – pass the existing charge on to customers.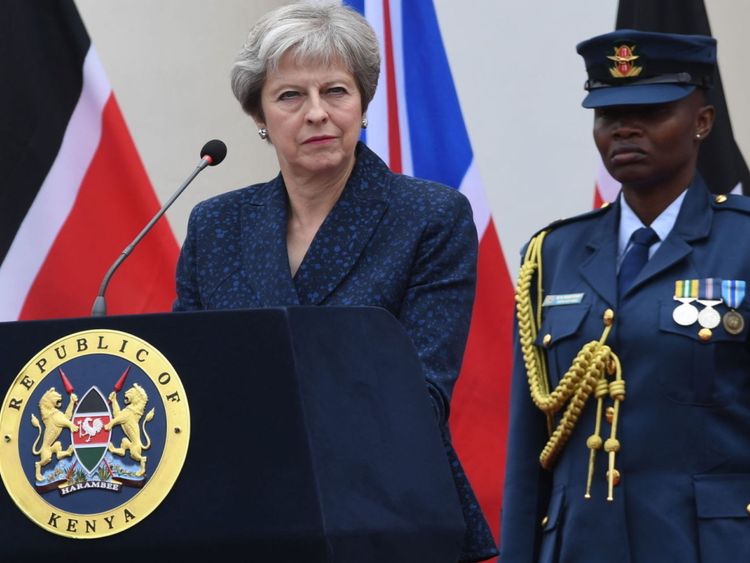 The move is a bid to "leave the environment in a better state" than we found it.
The consultation will be launched later this year, and "build on the success of the current charge".
Plastic bag sales have plummeted in the last two years – with England's biggest seven supermarkets recording an 86% drop in sales and around 13 billion taken out of circulation.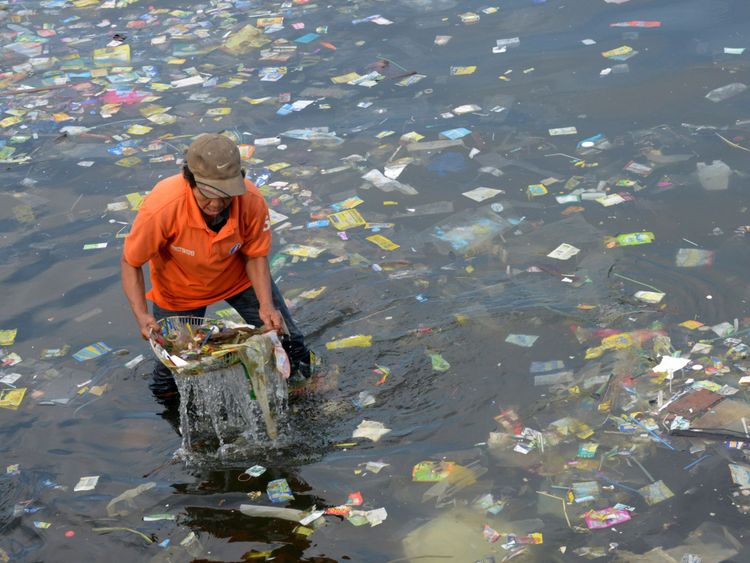 Plastic bags that were sold have generated nearly £60m for charities and good causes in the last year.
Mrs May said the effects "demonstrated the difference we can achieve by making small changes to our everyday habits".
She added: "I want to leave a greener, healthier environment for future generations, but with plastic in the sea still set to treble we know we need to do more to better protect our oceans and eliminate this harmful waste."
Coming on the final day of Mrs May's three-day tour in Africa, the prime minister also pledged £250,000 to design and put on a "Sustainable Blue Economy Conference", to be held in Nairobi, Kenya, in November.
And she announced a new Girl Guides and Scouts Plastic Challenge Badge, to inspire young people to lead the fight against single-use plastic.
Erik Solheim, head of UN Environment, called it "an inspiring step in the right direction".
It comes after the government banned toiletries being sold that contained microbeads, tiny pieces of plastic.
Plastic straws have also been targeted for a potential banning, to ensure the UK meets a 25-year plan to eliminate avoidable plastic waste – a policy inspired by Sky's Ocean Rescue campaign.
:: Sky's Ocean Rescue campaign encourages people to reduce their single-use plastics. You can find out more about the campaign and how to get involved at www.skyoceanrescue.com
[ad_2]