[ad_1]

The co-founder of clothing label Superdry has made a record donation to the campaign for a referendum on the final Brexit deal.
Julian Dunkerton has given £1m to the cause, saying: "I've got a good instinct for when a mood is going to change
and we're in one of those moments now."
He told The Sunday Times that the public know Brexit will be a "disaster".
He said: "I'm putting some of my money behind the People's Vote campaign because I know we have a genuine chance to turn this around."
Mr Dunkerton added: "I will be paying for one of the most detailed public polling exercises ever undertaken by a campaign, so more of us have the confidence to demand the democratic right for our voices to be heard – to get a People's Vote on any Brexit deal."
Mr Dunkerton co-founded Superdry, famous for its hoodies and t-shirts, in 1985 from a market stall in Cheltenham and there are now more than 500 outlets in 46 countries.
Superdry floated on the London Stock Exchange in 2010 and he said that if Brexit had happened 20 years earlier, the company "would never have become the global success that it is".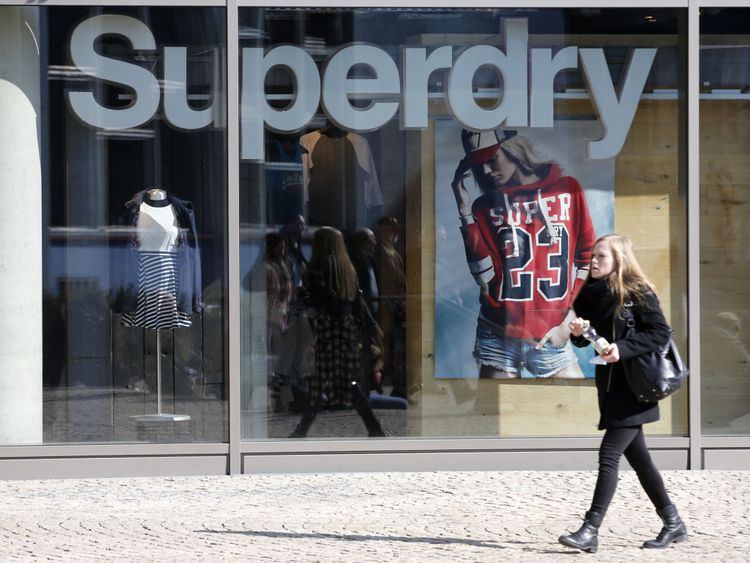 His words come as Brexit secretary Dominic Raab prepares to head to Brussels on Tuesday to speed up talks with the European Union's chief negotiator Michel Barnier.
On Thursday, the first in a series of technical notes will be published to help people and businesses prepare for a Brexit if there is no deal between the UK and EU.
Mr Raab insisted that securing a deal was "still by far the most likely outcome" and it is hoped that a deal could be agreed upon at a summit in October.
But nearly £4bn has been allocated by the government to prepare for a no-deal scenario.
Both sides of the debate have been stepping up their campaigning, however, and Theresa May faces a split within her own party as she seeks approval for any final agreement.
Brexiteers have said they are against any agreement which keeps Britain tied to the customs union or single market but The Sunday Telegraph reported that the government is planning to recognise some EU rules if there is a no-deal Brexit.
This would mean taking a "flexible" approach to ensure the availability of medicines, car parts and chemicals.
A spokesman for Number 10 did not comment on the report.
[ad_2]