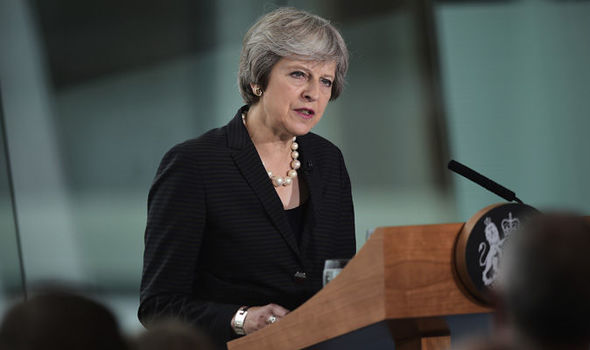 Theresa May and Boris Johnson traded barbs in an extraordinary public spat. (Image: GETTY)
The Downing Street official accused Mr Johnson of offering "no new ideas" and lacking any "serious plan" for delivering the UK's departure from the bloc.
His withering put down was issued after the former Tory Cabinet minister ridiculed Mrs May for allegedly heading into Brexit negotiations with "the white flag fluttering."
And the confrontation between Number 10 and the leading Brexiteer was followed by a series of jibes from both Remain and Leave-backing Tory MPs.
It left MPs fearing the party is on the brink of civil war ahead of a make-or-break autumn Commons sitting when the EU exit talks are due to reach a climax.
Downing Street lashed out in response to Mr Johnson's most damning assessment yet of the Brexit plan agreed by ministers at a Cabinet away-day summit at the Prime Minister's Chequers country retreat in July.
Writing in a newspaper article a day before MPs officially return toe Westminster, Mr Johnson said: "In adopting the Chequers proposals, we have gone into battle with the white flag fluttering over our leading tank.
"If we continue on this basis we will throw away most of the advantages of Brexit."
Mr Johnson said the Prime Minister's plan for a "common rulebook" for the UK and EU to cover trade in goods would make it "impossible for the UK to be more competitive, to innovate, to deviate, to initiate" as well as "ruling out major free trade deals".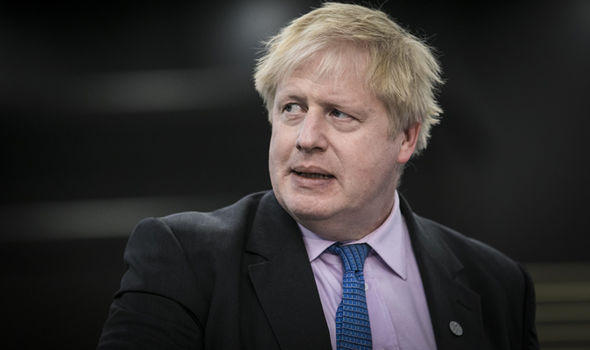 Downing Street lashed out in response to Mr Johnson's most damning assessment yet. (Image: GETTY)
He added: "We will remain in the EU taxi, but this time locked in the boot with absolutely no say on the destination.
"We won't have taken back control – we will have lost control."
Asked about the article at a regular briefing for Westminster lobby journalists, the Prime Minister's spokesman said: "Boris Johnson resigned over Chequers. There's no new ideas in this article to respond to.
"What we need at this time is serious leadership with a serious plan and that's exactly what the country has with this Prime Minister and this Brexit plan."
He added: "The Chequers proposals are the only credible and negotiable plan which has been put forward and which will deliver on the will of the British people."
In a sign that the Prime Minister's allies are launching a co-ordinated attack in an attempt to paint Mr Johnson as devoid of ideas, Home Secretary Sajid Javid then intervened by saying: "For those who think there is a different way then they need to properly set out what alternatives there might be."
His predecessor Amber Rudd, who clashed with Mr Johnson during the EU referendum campaign, dismissed her old adversary's latest intervention as "ridiculous".
She added: "This isn't a strategy, it is not a plan."

What you've seen over the summer from a series of European leaders is a positive response to the Chequers proposals
Backbench Tory MP Sarah Wollaston, who backed Remain in the 2016 EU referendum, joined in the abuse of the former foreign secretary on Twitter by claiming it was "no surprise to see the great charlatan blaming others for a mess of his own creation".
Mr Johnson was praised by fellow Euro-sceptic Tories for speaking out.
Former environment secretary Owen Paterson described his comments as a "clear articulation" of the "myths" surrounding the issue of the future of the Irish border in the Brexit negotiations.
Steve Baker, who quit as Brexit minister in protest at the Chequers plan, hailed Mr Johnson's article as "superb".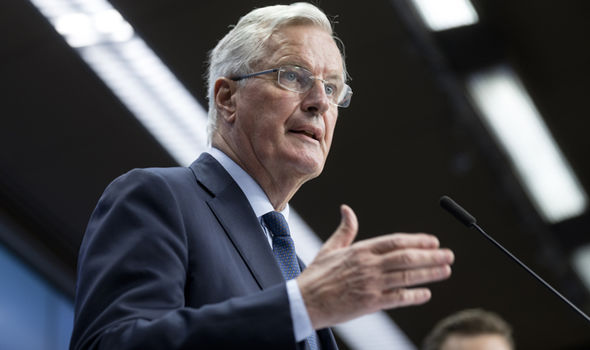 EU chief negotiator Michel Barnier. (Image: GETTY)
And Jacob Rees-Mogg, chairman of the 60-strong European Research Group of Tory MPs, last night said the Chequers proposals were "certainly not" the way forward.
He spoke out after private meeting with EU chief negotiator Michel Barnier yesterday as part of a delegation of MPs on the Commons EU Exit Committee.
Mr Rees-Mogg said there were "hundreds of suggestions" for the basis of a deal with the EU and "it's a question of choosing which of the many is the best", adding: "It is certainly not Chequers."
Mrs May's hopes of winning Commons backing for her Brexit plan appeared to diminish yesterday when pro-Brussels Tories joined the chorus of criticism.
Former education secretary Justine Greening said: "The Chequers deal is now more unpopular than the poll tax.
Speaking to the BBC World At One programme, Ms Greening said the deal was "untenable" with only 15% support from the public.
"Chequers is now dead and there's no point having a government spending two vital months working on that when what it needs to do is start working on an alternative route for us," she said.
But the Prime Minister's spokesman yesterday insisted the Chequers proposal had received a "positive response" from EU leaders.
"We want the EU to engage in these negotiations with energy and imagination," said the spokesman.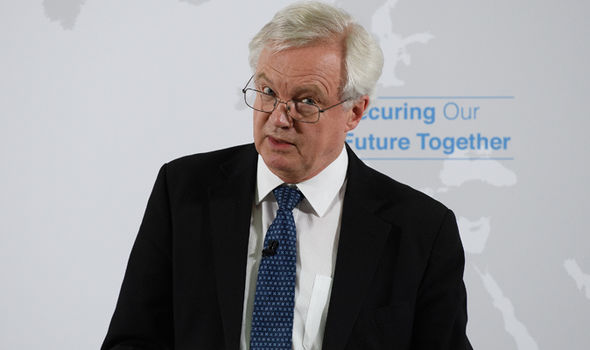 David Davis joined Mr Johnson in quitting the Cabinet following the Chequers meeting. (Image: GETTY)
"Michel Barnier has said a lot of things in recent weeks. The negotiations between the Secretary of State and Michel Barnier are ongoing. You can expect some to be taking place in the coming days.
"It's very clear that the Chequers proposals are being taken seriously… What you've seen over the summer from a series of European leaders is a positive response to the Chequers proposals."
Former EU exit secretary David Davis, who joined Mr Johnson in quitting the Cabinet following the Chequers meeting, yesterday appealed for calm on all sides in the Brexit debate.
"We don't need any more turbulence right now," he said.
In an apparent swipe at Mr Johnson, Mr Davis added: "What matters in all of this is not the personality politics – it's the outcome at the end."