[ad_1]

Universal Credit is allowing abusers to take control of family finances, an investigation by a parliamentary committee has found.
The new system of welfare payments set up by the Conservative government as part of its reforms to the safety net is paid to one person per household.
The Commons Work and Pensions Committee found examples of men being paid a month's welfare income and spending much of it before their partners could get their hands on it.
Committee chairman Frank Field said: "This is not the 1950s. Men and women work independently, pay taxes as individuals, and should each have an independent income.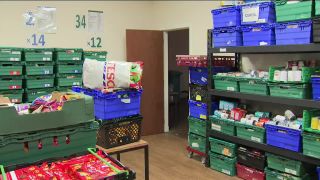 "Not only does UC's single household payment bear no relation to the world of work, it is out of step with modern life and turns back the clock on decades of hard-won equality for women.
"The government must acknowledge the increased risk of harm to claimants living with domestic abuse it creates by breaching that basic principle, and take the necessary steps to reduce it."
Universal Credit is designed to give more responsibility to those who receive welfare assistance, with payments going to an individual's bank account once a month.
But those who live with a partner get one payment per month per household – something the committee says is open to abuse.
The committee heard evidence from victims of domestic abuse who saw their entire monthly income, including money meant for their children, go into their abusive partner's account.
One claimant with children who Mr Field and his colleagues spoke to said: "He'll wake up one morning with £1,500 in his account and p*** off with it, leaving us with nothing for weeks."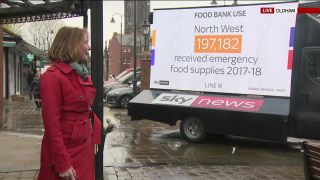 MPs said "there is a serious risk of Universal Credit increasing the powers of abusers".
The scheme is being rolled out slowly which the government says it to allow it to make changes necessary to ensure it works as effectively as possible.
Sky News has spoken to another former benefits claimant, whose experience of sexual abuse at the hands of her partner highlights the risks to those who live with domineering partners.
Doris (not her real name) told Sky News she had to give up her job after her partner repeatedly left their children at home unattended while she was at work.
But her partner then claimed the share of the benefits to which she and her children were entitled. It left her with no income and feeling like she had no-one to turn to.
She said: "To be so powerless, I can't explain what it's like. It's overwhelming. Not being able to provide for your children, relying on someone else.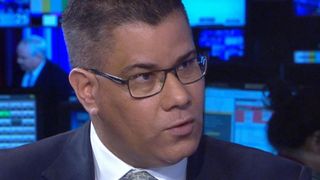 "Even… things like sanitary towels or things like food, he would buy. He bought himself different food from me and the kids.
"So he'd buy himself a steak or whatever and then just a small tray of mince for us that I'd have to cut up into pieces and then freeze as much as I could.
"And we survived on eggs because that's just what he brought in. So you have no control over your life. It's just horrendous."
Doris suffered economic abuse under the old benefits system and eventually managed to escape and build a new life.
But she says she'd welcome any change to Universal Credit that would protect vulnerable people from economic abuse.
South Cambridgeshire Tory MP Heidi Allen, who sits on the work and pensions committee, said Universal Credit was intended to mirror the world of work, but no male nor female employee is required to have their wages paid into their partner's bank account.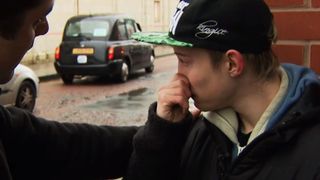 "So it can't be right that payments are made by default as a single block to a household," she said.
The MPs called on the Department for Work and Pensions to make sure payments do not help abusers in any way and said there should be a private room in every Jobcentre, "without delay".
Women's Aid chief executive Katie Ghose said: "It is clear from this report that there are major concerns about the safety of Universal Credit in cases where there is domestic abuse."
Shadow work and pensions secretary Margaret Greenwood repeated Labour's calls for a pause in the roll-out of Universal Credit to "fix the problems", including others it has already identified.
A Government spokesman said: "Tackling domestic abuse is something this Government takes incredibly seriously which is why we recently announced new actions to tackle this horrendous crime.
"We have specialist teams in every Jobcentre who can support victims of domestic violence.
"Staff do everything they can to make sure people fleeing domestic abuse get the help they need as quickly as possible."
[ad_2]