[ad_1]

Councillors will meet today in Northamptonshire as they decide how to make the drastic cuts to services required to fill a £70 million hole in the county council's finances.
Adult and children's social services could face cuts. Road maintenance, waste disposal, libraries and country parks could also have their budgets slashed.
A vote to reduce all but essential services followed fierce criticism of the way the Conservative-lead authority's finances have been managed.
Now a Labour councillor in the county has told Sky News he believes while Northamptonshire may be the first council to take drastic action, it won't be the last.
Figures show East Sussex council faces a budget deficit of up to £46 million within three years. According to the Local Government Association councils across England need to raise £7.8bn by 2025.
Against that backdrop councillor Mick Scrimshaw believes there is no hope of a bailout from central government to help Northamptonshire County Council. "If they did it may set a precedent to other councils and as we know there are other county councils only six months, maybe a year behind the county council," he said.
"I think we have a real problem and part of this problem will be the people of Northamptonshire and in particular the vulnerable people will be hit the hardest.
"They're being almost used as pawns in this game between the council and the Government."
Just four miles from the multimillion pound headquarters of Northamptonshire County Council there is a small farm where vulnerable adults spend their days watering plants and growing vegetables.
Each adult pays for their place using money they receive in a care package agreed by Northamptonshire County Council as their learning disabilities are so severe they are unable to work and would otherwise spend their time at home, in some cases alone.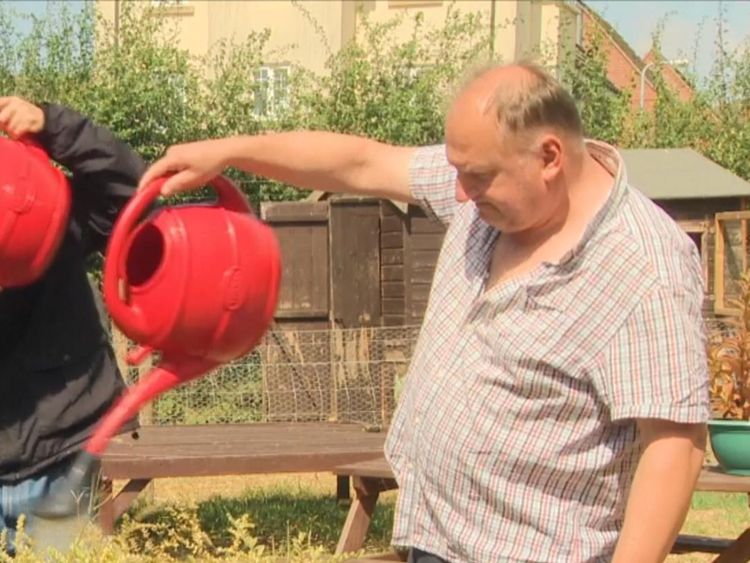 Christian Robinson is 54 and lives in sheltered accommodation. He says spending time on the farm is the highlight of his week. "I've got some good friends, we have a good laugh," he says.
But if funding is cut he and others may no longer be able to afford day care.
Gregg Cave runs the project and told Sky News many of the vulnerable people who attend don't understand the impact the cuts could have on their lives.
"It's such a big thing that's going on at the moment that if they realised the full implications of what was going to happen, what could happen, then it is massively life changing, so quite devastating to some of the guys."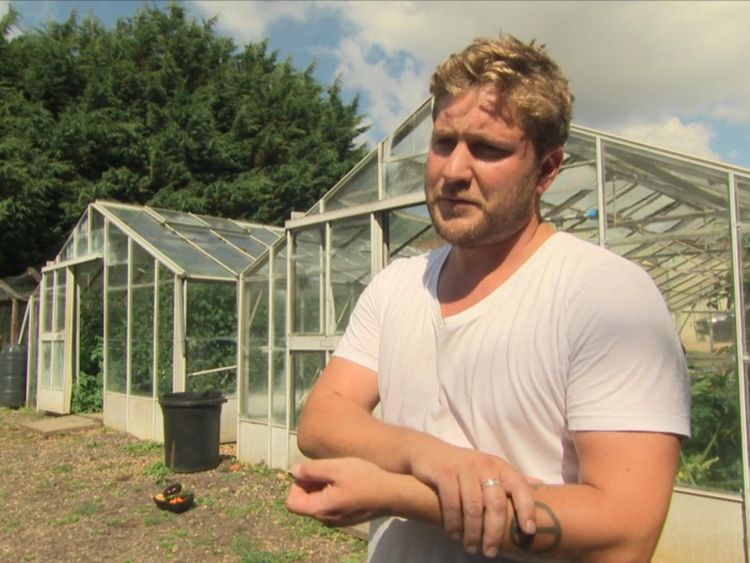 There has been further criticism of the salaries – reportedly £1500 a day – paid to two commissioners sent from Whitehall to take control of the county's finances.
Communities secretary James Brokenshire said: "The reports into Northamptonshire underline there were specific factors of not administering their budget well and not actually confronting some of the challenges that council had.
"That's why I have put a team into there to really deal with that and support that and I look forward to hearing from them in terms of what next steps they recommend."
[ad_2]