[ad_1]

By Alix Culbertson, political reporter
The prospect of a fresh Conservative leadership contest has reared its head with a number of Tory MPs in "open revolt" against Theresa May.
Around 50 MPs met in secret on Tuesday night to discuss a possible coup as many remain unhappy with Mrs May's Brexit strategy.
At least 48 letters of no confidence need to be submitted to the influential Tory backbenchers' 1922 Committee to trigger a vote, with Sky sources suggesting that could take place within a few weeks.
Mrs May has vowed to fight any Tory leadership election if it comes.
Here are the top five Conservatives who could replace Mrs May as party leader, and therefore prime minister:
Boris Johnson
The former foreign secretary, who quit the government in July, is the top contender to replace Mrs May.
A strong opponent of the Chequers plan, the Brexiteer has been gunning for the PM's job for a while.
After the general election last year sources told Sky News he was "on manoeuvres" and sounding out MPs about a possible leadership bid.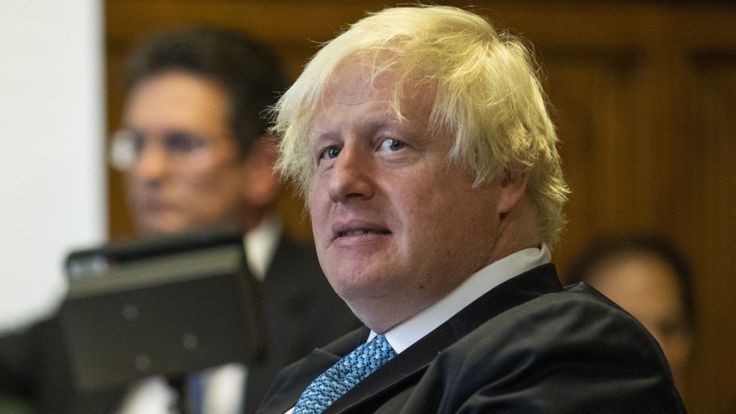 He is very popular with party members, however many of his colleagues are not so keen on Mr Johnson, meaning it could be tough for him to get on the ballot list in the first place.
Mr Johnson's successor, Jeremy Hunt, also a possible contender, said he would "never underestimate" the former journalist.
Sky Bet put the odds of him succeeding Mrs May at 4/1, above any other Tory.
Sajid Javid
The ambitious home secretary has made no secret about wanting Mrs May's job.
Having risen quickly through the Tory ranks, the former banker is a natural eurosceptic but was strongarmed into backing the Remain campaign by David Cameron and George Osborne.
But he blocked Mrs May's customs compromise, bringing him back in favour with Brexiteers.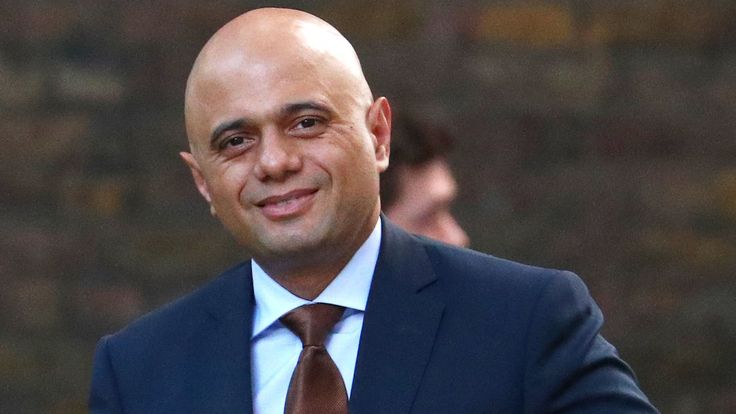 As the son of a Pakistani bus conductor turned shopkeeper, he would be Britain's first ever ethnic minority leader of a major political party.
Sky Bet puts the odds of him taking over from Mrs May at 5/1, second in the running.
Jacob Rees-Mogg
The old-fashioned Brexiteer has long been tipped to be Mrs May's successor.
He has strong support from voters, old and young alike, due to his honesty over his core beliefs and his eloquent speaking style.
However, the father-of-six has always remained faithful to Mrs May, saying he does not want her job – even if others want him to take it.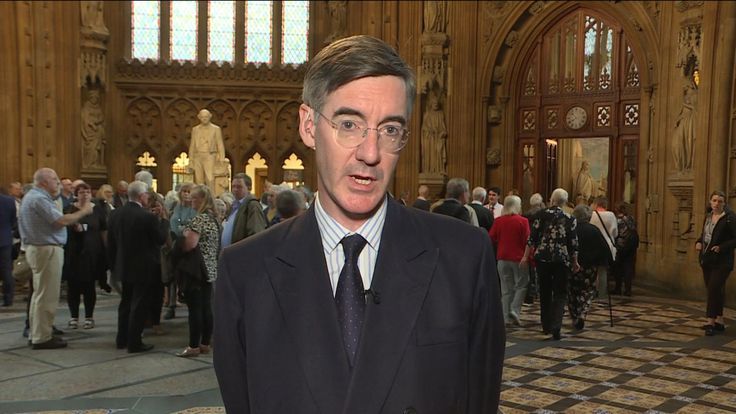 As rumours of a no confidence vote in Mrs May reached breaking point, Mr Rees-Mogg gave his support to the "fantastically dutiful" Mrs May, after criticising her Chequers plan.
Despite his protestations, the odds of him becoming Tory leader are 11/2, making him the third most popular choice.
Michael Gove
The environment secretary has been hankering after Mrs May's job for a long time, running against her in last year's election.
He later admitted to Sky News it "was a mistake" to run after initially backing Mr Johnson.
The lead Brexiteer has strong support from party members, farmers and green campaigners after re-fashioning himself as an "eco-warrior" fighting to get the best Brexit deal for farmers and fishermen.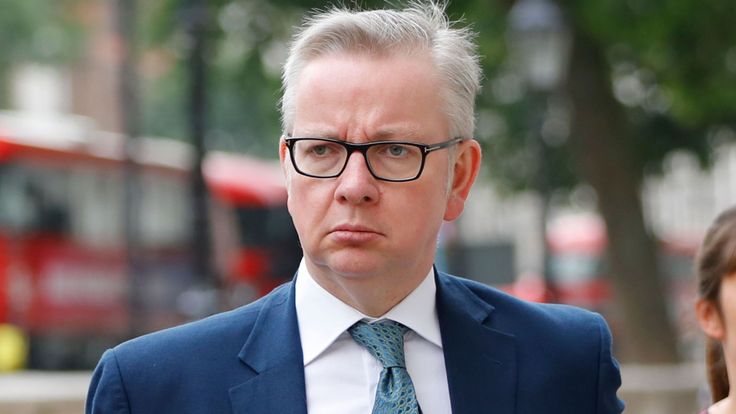 Despite running before, he joined Mr Rees-Mogg in defending Mrs May, saying she is doing an "excellent job" and it is important to give her "full support".
The odds of him replacing her are 6/1, making him the fourth most popular.
Jeremy Hunt
Known as "Teflon Jeremy" for his ability to brush off criticism during his time as the longest-serving health secretary, Mr Hunt's new appointment as foreign secretary has set him in good stead to take over from Mrs May.
Mr Hunt is unlikely to be part of a coup to oust Mrs May, but the ambitious minister could throw his hat in the ring after others do so.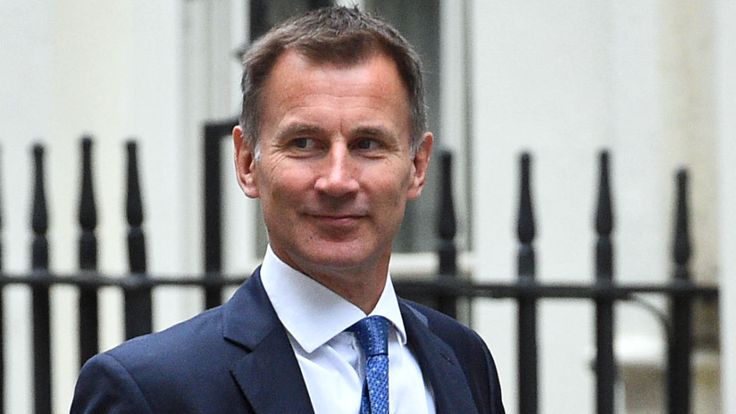 And as a remainer turned Brexiteer, he has positioned himself in the middle, which accompanied by being one of the most senior ministers, could give him an advantage over the others.
Sky Bet puts him at 8/1 to replace Mrs May.
Any women?
Penny Mordaunt and Andrea Leadsom are the only two women anywhere near the top five men who are thought to be in with a chance.
International development secretary and Brexiteer Ms Mordaunt recently wrote a lengthy article on improving leadership in UK politics, which has been seen as a pitch to be Mrs May's successor.
Her odds are 10/1.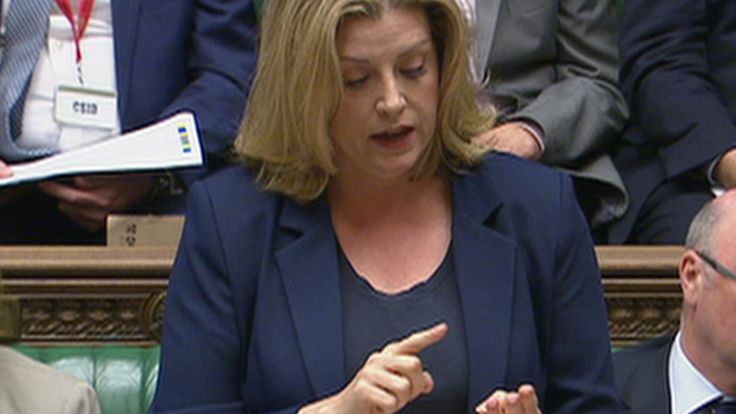 Leader of the Commons and a top Brexiteer, Ms Leadsom has held several ministerial and cabinet positions since 2014, providing her with some necessary experience.
She was in the final two for 2016's leadership contest but pulled out to give Mrs May the position after saying being a mother gave her an advantage over the childless Mrs May.
Ms Leadsom's odds are 16/1.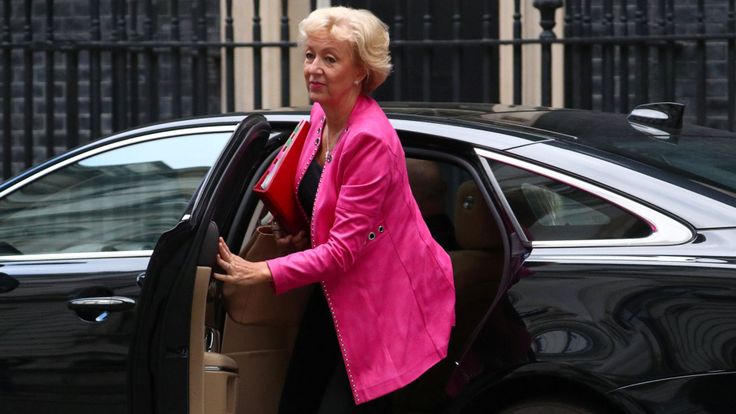 [ad_2]